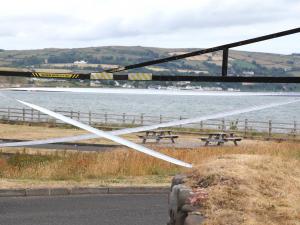 Pic: Kevin McAuley/McAuley Multimedia
By David Hunter
The body of a woman, believed to be in her 50's, has been found at a beach on the North Coast.
The area was sealed off at Waterfoot beach this morning.
Police are awaiting the results of a post-mortem to determine the exact cause of death.
At this stage it's not being treated as suspicious.