Coleraine Courthouse
By Q Radio news
A 17-year-old boy has been remanded into custody on charges of attempted murder, linked to the stabbing of two women in Coleraine on Sunday.
The teenager, who can't be identified because of his age, is also charged with two counts of possessing an offensive weapon with intent.
Coleraine Magistrates court heard the women - who are both aged 22 - were stabbed with a knife close to Beresford Avenue.
One woman sustained a "punctured lung" and other stab wounds, while the second received four stab wounds.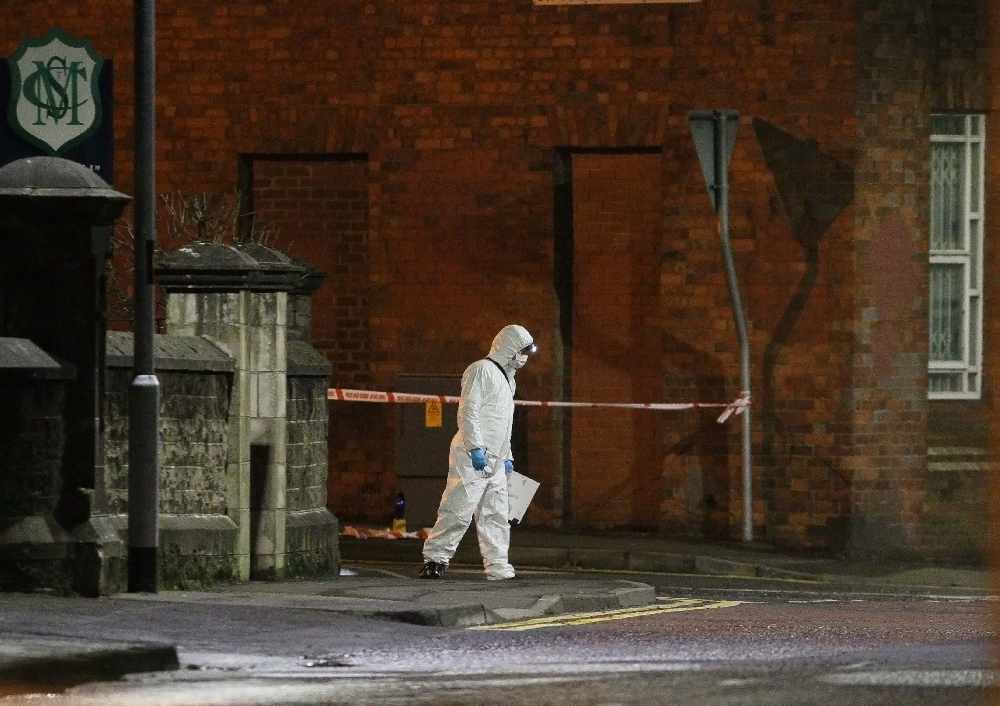 (Forensic officer at Beresford Road, Coleraine)
At court the youth said he understood the charges.
A police officer said he believed he could connect the accused to the charges.
The officer said the two alleged victims had been approached by three males.
He said one of the males had stabbed the two women "for no apparent reason".
The court heard how one of the alleged victims had suffered a punctured lung with the other receiving four stab wounds.
The officer said that both were making a "reasonable recovery" with one discharged from hospital.
No bail application was made and a defence lawyer said his client denied the offences.
District Judge Liam McNally remanded the accused in custody to the Juvenile Justice Centre.
The youth will reappear in court via video link on Monday February 11.
On Monday, PSNI Inspector David Jennings had said: "The women, both aged 22, were attacked while walking close to Beresford Avenue at around 11.25pm on Sunday night, 13 January.
"They were taken to hospital for treatment to injuries that while serious are not believed to be life threatening at present."