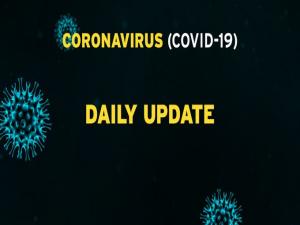 By Peter Moor and PA.
8 new deaths linked to COVID-19 have been announced by the Department of Health.
All of these deaths have occurred since yesterday.
The Department of Health data shows that 514 people have now died as a result of COVID-19.
BREAKING: New figures from @healthdpt
📍8 new deaths from COVID-19 in NI
📍All of these have happened since yesterday
📍514 have now died from the virus here
📍4,609 confirmed cases of COVID-19 in Northern Ireland
📍104 care homes have confirmed/suspected outbreaks of COVID-19

— Q Radio News (@qnewsdesk) May 25, 2020
This figure is lower than figures released on Friday the Northern Ireland Statistics and Research Agency (NISRA)
They reported 689 COVID-19 related deaths here.
NISRA figures relate to information entered on death certificates, completed by medical professionals.
They may or may not have previously tested positive for the virus.
Whereas. Department of Health figures are based on mainly hospital patients having previously tested positive for the virus.
Today's Department of Health figures also show that a total of 4,609 people have tested positive for Coronavirus in the region.
The data from the Department of Health dashboard also revealed 68 care homes currently have confirmed outbreaks of COVID-19.
36 care homes have suspected outbreaks and 41 have closed outbreaks of the virus.
The figures also provide detail of capacity in Northern Ireland's hospitals.
It revealed that out of Northern Ireland's 91 intensive care unit beds, 14 are occupied by patients with confirmed or suspected COVID-19.
Another 49of the beds are taken up by non COVID-19 related patients, providing 28 spare ICU beds.
The figures were released as police urged members of the public to avoid visiting the beach or popular tourist spots on the bank holiday.
On Monday, dozens of groups of people were spotted at Helen's Bay close to Bangor.
Up to 100 day-trippers, who were following social distancing guidelines, flocked to the popular beach for the bank holiday.
On Sunday, PSNI issued a warning after reports that large crowds had visited a number of coastal towns, including Portrush and Portstewart.
The PSNI had to close a number of roads leading into the coastal areas as hundreds of people went to visit the area.
However, on Monday images posted on social media appeared to show that the public paid heed to the police appeal with only a few people spotted on the beach.
The Sunday crowds prompted the PSNI to post a plea to the public on social media.
The force said: "Each of us can play our part helping to stop the spread of Covid-19. Please ensure you continue to adhere to Northern Ireland Executive regulations.
"Police have been receiving reports of large numbers of people visiting local beauty spots, beaches and parks across Northern Ireland today and we would like to remind everyone of the advice from our public health partners and Northern Ireland Executive about social distancing and movement.
"We would encourage people not to travel to popular beaches or beauty spots for your daily exercise if it is not necessary, as social distancing may not be achievable where large crowds are gathered.
"Please help us by staying at home as much as possible so that we can be sure our roads, streets, villages, towns and cities are safe for everyone and so that we can all maintain a safe social distance.
"Each of us can play our part to help prevent the spread of Covid-19, protect the NHS and save lives and it is important we continue to adhere to Northern Ireland Executive regulations."
Meanwhile, a historic Belfast city centre church reopened for private prayer.
Belfast's oldest Catholic Church, St Mary's in Chapel Lane, reopened after the Northern Ireland Executive announced last week that places of worship could open for solitary prayer.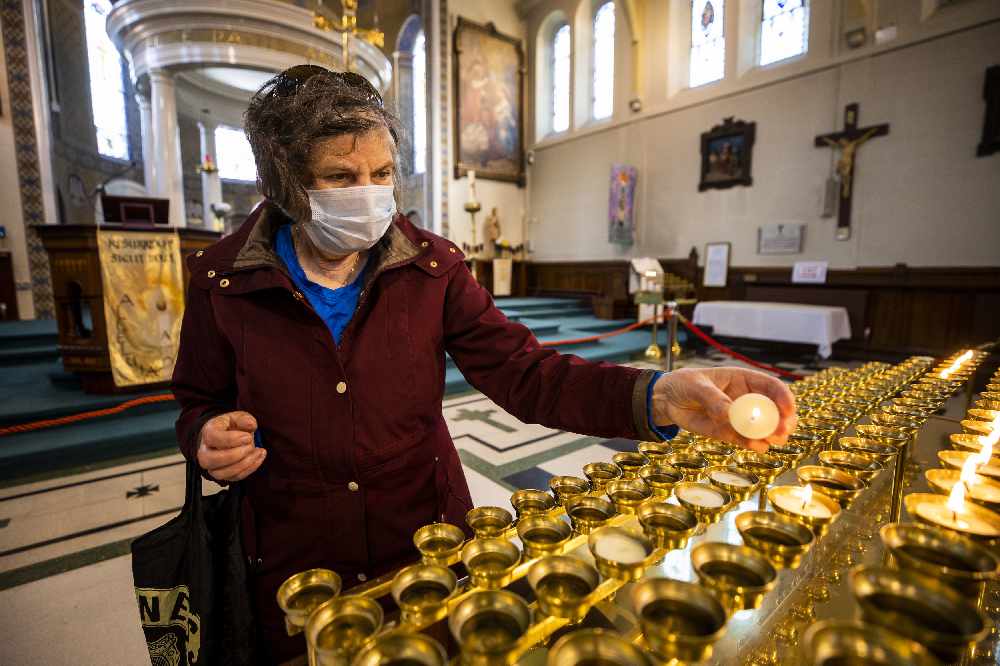 In preparation St Mary's placed signs to create a one-way system, installed hand sanitiser gel at the entrance, and limited the amount of pews open for parishioners to maintain a two-metre distance.