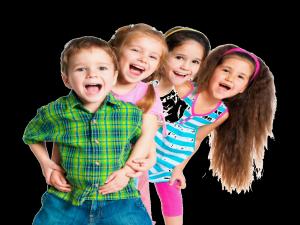 By Rebecca Black PA
Up to 9,000 children in Northern Ireland could be plunged into poverty unless a package of welfare mitigations is extended, charities have warned.
The measures to ease the impact of welfare reform, including a subsidy to the bedroom tax, are scheduled to come to an end in March 2020.
In the absence of a functioning devolved government at Stormont, the Northern Ireland Office (NIO) issued a report on welfare reform.
A coalition of charities has claimed the NIO report fails to commit to legislating to extend and strengthen welfare reform mitigations in Northern Ireland.
In September, the Department for Communities said mitigations cannot be extended without a functioning Assembly.
The Cliff Edge Coalition has estimated that 34,000 households will affected by the bedroom tax - and 1,500 families will be affected by the benefit cap.
It has also forecast that the two-child limit will push a further 9,000 children in Northern Ireland into poverty by the time Universal Credit is rolled out.
Andy McClenaghan, from the Cliff Edge Coalition, said a "critical stage" had been reached.
"In the absence of a devolved government we need to see Westminster step in and legislate to ensure the most vulnerable in society are protected," he said.
"These mitigation payments have ensured that those most in need have been protected from some of the most severe elements of welfare reform.
"In 2015 when the package was agreed, the immediate challenges were protecting people in NI from the impact of the 'bedroom tax', the benefit cap and the transition from DLA to PIP. There was wide spread cross party agreement then and this commitment cannot change post March 2020.
"In the years since the mitigations package was introduced, we have had new and growing challenges such as the introduction of Universal Credit, including the two-child limit, as well as cuts to housing benefits in the private rented sector."
Mr McClenaghan said the mitigations package should not only be extended beyond March, but also strengthened, to take account of these new challenges.
The NIO has been contacted for a response.