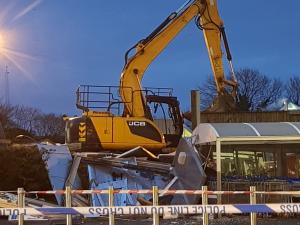 Q Radio news
Q Radio news understands there has been an incident at a Tesco store in Antrim overnight involving an attempted ATM Raid.
Pictures from the scene show extensive damage to a building caused by a digger.
It's still unclear if those responsible managed to successfully remove the cash machines.
Police are at the scene this morning, which has been sealed off for examination.
The PSNI has yet to comment.