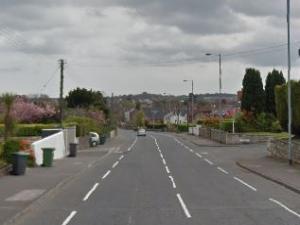 Crawfordsburn Road, Bangor
by Gráinne Connolly
Detectives are appealing for information after a house on the Crawfordsburn Road in Bangor was robbed.
It's believed entry was gained to the property sometime between Thursday 6th and around 6.45pm on Sunday 9th September.
Police say the home was completely ransacked and a quantity of jewellery was stolen.
Anyone with information regarding the incident or those who may have spotted any suspicious activity in the vicinity of this property, is asked to contact the PSNI by calling 101, quoting reference number 1080 of 9/9/18.
Information can also be provided to the independent charity Crimestoppers on 0800 555 111 which is 100% anonymous.
Police officers will be continuing to patrol the Bangor and North Down area in a bid to prevent and detect all crime.
They've asked people to talk to family and neighbours about the "top ten tips" and the simple measures that can be taken to make houses more secure.
That includes:
1. Close and lock all doors and windows even if you are only going out for a few minutes.

2. Leave a light on if it will be dark before you get home. Consider security lights. To a burglar a dark house is an empty house.

3. Keep your valuables out of sight.

4. Cancel milk or other deliveries if you will be away from home.

5. Don't leave car keys near your door, letterbox or windows.

6. Always check who is at the door. Not sure? Don't open the door.

7. Set your alarm when going out. If you do not have an alarm consider installing one.

8. Ask a neighbour or a friend to check your property and to remove post from the porch/hallway.

9. Inform police if your house is to be vacant for any length of time.

10. Always keep sheds and outbuildings locked and secure ladders.