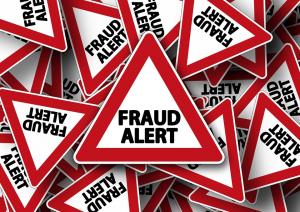 by Gráinne Connolly
New research has shown Belfast is one of the UK's top ten scam hotspots.
It was ranked 9th in the findings from Barclays, as the bank launches it's new measures to fight con artists.
The data also revealed, over the past five years, almost almost one in ten (9 per cent) have been scammed in Belfast compared with London where the figure jumps to one in five people (19 per cent).
Looking at the UK as a whole, this translates to one in five people being a victim of scam, with exactly half of the victims (50 per cent) under the age of 34.
It's understood young people are five and a half times more likely to fall victim to scams than those over the age of 65, with 30% of 18-24 year old scam victims believing "there is not much to do" to protect themselves in the future.
Ross Martin, Barclays' Head of Digital Safety, said:
"Barclays has stepped up its mission to educate customers about the growing risks of scams, investing more than £18 million during the past two years on our national fraud and scam prevention campaign.
"As part of our continued efforts to beat scammers, our new call verification feature will give customers extra confidence when picking up the phone to someone from Barclays."
Below is the UK's top ten scam cities
1. London & Plymouth
3. Sheffield & Southampton
5. Manchester
6. Liverpool
7. Newcastle & Birmingham
9. Belfast
10. Leeds and Norwich
To help customers protect themselves against impersonation scams, Barclays is becoming the first UK bank to introduce a new call verification feature for its online and mobile banking customers so they can be sure the call from their bank is genuine.
When a customer receives a call from Barclays and are concerned about the caller's identity, they will be offered the chance to receive an alert in their app or online banking confirming the details of the employee who is calling them.
The customer can then choose to accept the call, knowing that they are not giving out any sensitive information to the wrong person.