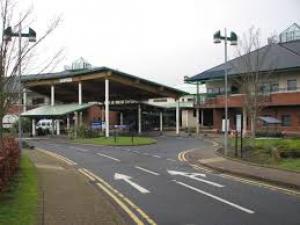 By David Hunter
A 12 year-old boy has fallen almost 20 feet down a steep slope on rocks at the North Coast.
The alarm was raised near Castlerock shortly after 18.00 yesterday evening.
The boy was taken to Causeway Hospital in Coleraine for head and leg injuries before being discharged.
A spokesperson for the Northern Ireland Ambulance Service confirmed they attended the scene alongside the Coastgaurd.
"A 12-year-old fell on to the rocks at the beach.
"We dispatched a rapid response paramedic and an accident and emergency crew.
"Working with the coastgaurd we assessed the situation and they carried out a recovery before handing the boy over to Paramedics.
"He was taken to hospital."