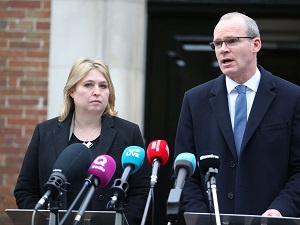 By PA reporter
Irish deputy premier Simon Coveney welcomed the signing of a memorandum of understanding with the UK on continuing the Common Travel Area between the two countries after Brexit.
Mr Coveney said it would ensure the rights and privileges of Irish nationals living in the UK and British nationals in Ireland would be protected in the future.
"What that means is that British and Irish people will be able to travel to each other's countries to study, to work, access social welfare, vote in each other's elections," he said following a meeting of the British-Irish Intergovernmental Conference in London.
He added: "It is a very clear statement of commitment. It is already backed up by legislation and by law so British citizens in Ireland can be reassured. Not only that, British citizens in Britain who may want to come to Ireland to study, to work, to live, to develop a career, can do so as if it was their own country."