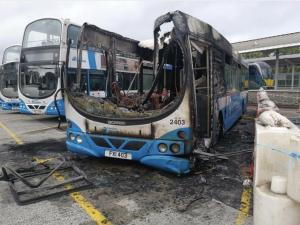 Q Newsdesk
Two buses have been damaged in a suspected arson attack in Bangor.
It happened early this morning at the bus and rail station on Abbey street.
We're told one of the buses was left completely destroyed.
A 36 year old man has been arrested on suspicion of arson and is being questioned by police.