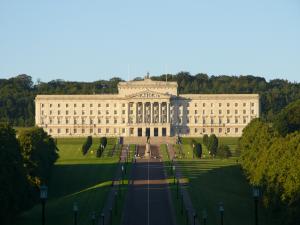 By Hannah Spratt
Victims of child abuse will march on the Stormont political talks on Monday to demand justice three months on from the publication of the Historical Institutional Abuse Inquiry report.
Victims are angry that there has been no progress in delivering apologies, a redress scheme and support services for victims because of the absence of a functioning Northern Ireland government. They want the political parties and UK government to address the issue in the current Stormont talks.
The abuse survivors will hand in a 30-page document and letter calling for action and a start to negotiations with victims.
The detailed briefing paper from survivors, to be launched that morning at an event in Parliament Buildings, is based on widespread consultation with abuse victims across Northern Ireland.
The report of the Historical Institutional Abuse Inquiry was published in January 2017, just days after the collapse of the power-sharing Executive at Stormont. That has meant there have been no Ministers to act on the recommendations contained in the report.
Patrick Corrigan of Amnesty International, which is supporting the victims' campaign for justice, said:
"Victims of child abuse have been waiting their whole lives for justice. Now they have been hit with further uncertainty and no government, just when they need it most. For abuse survivors, justice delayed truly is justice denied. That is why they want the issue to be addressed in the political talks at Stormont."
Also present will be Professor Patricia Lundy of Ulster University and Patrick Corrigan of Amnesty International who have been supporting survivors in their campaign for justice through the Panel of Experts on Redress.