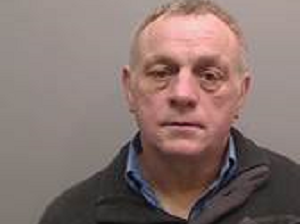 By Adam Evans
A convicted murderer who had been unlawfully at large has been arrested in Newry.
The PSNI has thanked Gardai for returning 56-year-old, John Clifford to Northern Ireland so he can be taken to prison.
It's more than a week since Clifford failed to return to custody in Belfast as expected.
Detective Inspector Michael McDonnell said, "I would like to thank our An Garda Síochána colleagues for their assistance in locating Mr Clifford and facilitating his return to Northern Ireland. I would also like to thank those members of the public who contacted us with information and the media for their assistance in publicising our appeals for information."