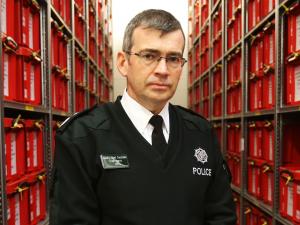 By PA reporter
Drew Harris has begun his new career as Garda commissioner - at one minute past midnight.
Acting Garda commissioner Donall O Cualain stepped down from his role at 00.01am on Monday, and in line with the Garda Siochana Act, Mr Harris was attested as Garda commissioner and immediately took up the role.
The attestation took place in Kevin Street Divisional Headquarters, Dublin.
In keeping with tradition for such occasions, it was a private meeting with a small number of people present.
Mr Harris, 53, was attested by a Peace Commissioner and signed the Garda Code of Ethics and the Official Secrets Act.
He will now take charge of the general direction and control of An Garda Siochana from his office in Garda Headquarters in Dublin's Phoenix Park.
He is responsible to the Minister for Justice, Equality & Law Reform Charlie Flanagan for the activities of the service.
The commissioner has a private secretary in the form of a superintendent, together with an administrative staff.
Mr Harris, the former deputy chief constable of the Police Service of Northern Ireland (PSNI), is a father of four who joined the Royal Ulster Constabulary (RUC) in 1983.
His father, RUC superintendent Alwyn Harris, was murdered in an IRA car bomb in 1989 at the age of 51 on his way to a church service near the family's Lisburn home.
Mr Harris has been PSNI deputy chief constable for the past four years.
He has relinquished his sworn oath to serve Northern Ireland and the United Kingdom, and has switched allegiance to the Garda and Republic of Ireland.
Mr Harris has also applied for an Irish passport.
His salary of approximately 180,000 euro now jumps to 250,000 euro as Garda commissioner, and he will travel in an armoured vehicle, under escort, as he is considered a target for dissident republicans.
The appointment of Mr Harris has been the subject of much controversy.
A number of concerns were raised about him taking the role from a security perspective.
Last month, Ciaran MacAirt applied to the High Court to conduct a judicial review into the Government's decision to appoint Mr Harris.
Mr MacAirt's grandmother, Kathleen Irvine, was one of 15 people killed by an explosion at McGurk's Bar in Belfast in December 1971.
The bomb was planted by the UVF but the RUC initially blamed the IRA, saying the bomb had exploded accidentally.
Mr MacAirt argued that because of Mr Harris's oath to the UK's Officials Secrets Act, he could not independently stand over any inquiry involving alleged collusion between the British security service and loyalist terrorists.
The court rejected Mr MacAirt's application.
Mr Harris takes over from Mr O'Cualain, who has held the acting role since previous commissioner Noirin O'Sullivan announced her retirement in September 2017.
An Garda Siochana has come under intense scrutiny in the last year, and has been labelled as in dire need of reform.
False breath test figures, missing homicide data, issues with the finances at Templemore training college and the pending outcome of the Disclosures Tribunal are all facing Mr Harris as he takes on the role.