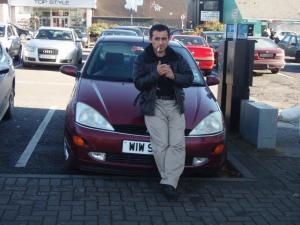 By Paul Higgins
A man who got behind the wheel of his car while drunk and had his kids with him was banned and fined today (mon).
Downpatrick Magistrates Court that as well as being over the drink drive limit, 44-year-old Simanis Sanasars had his four children in the car, none of whom were in wearing seat belts or in appropriate child seats.
Sanasars, who stood in the dock alongside a Latvian interpreter, pleaded guilty to driving with excess alcohol and four counts of having children in his car, including a toddler under three, without being properly restrained.
A prosecution lawyer told the court that when police stopped Sanasars vehicle on May, they noted seven people inside including the four children, adding that they also noted a he smelled of intoxicating liquor.
A breathalyser test revealed that Sanasars was 15 mg's over the proscribed limit.
Defence solicitor Joe Mulholland submitted that Sanasar, with an address at Firbank Way in Downpatrick, had been drinking at home when his daughter sustained a "bad cut" so the family were on their way to the hospital when the drunk driver was detected.
District Judge Peter King banned Sanasar from driving for 12 months and imposed fines totalling £400 along with a £15 offender levy.