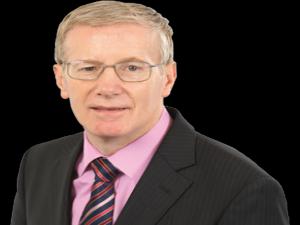 By Rebecca Black, PA
DUP councillors are set to challenge a decision by Derry and Strabane Council to not take part in Northern Ireland centenary events.
Next year, the region marks 100 years since its formation in 1921 following the partition of Ireland.
Prime Minister Boris Johnson announced the Centenary Forum in August, aimed at finding a way to mark the milestone in a "spirit of mutual respect, inclusiveness and reconciliation".
At the first meeting in October, members discussed a range of proposals to facilitate national recognition and international awareness of the anniversary that will reflect on the past and build for the future.
The centenary is proving divisive as unionists look forward to celebrating the milestone, while Irish nationalists who aspire to a united Ireland are less likely to welcome continuing partition.
On Thursday night, Derry and Strabane Council voted against participating in centenary celebrations.
A 27-10 majority of councillors voted for a motion proposed by independent Gary Donnelly not to commemorate any event relating to the centenary, making reference to the "injustice of partition".
DUP East Londonderry MP Gregory Campbell welcomed that councillors from his party will challenge the decision.
"The council is the civic body which supposedly represents people and ratepayers of all persuasions, if that corporate body cannot organise civic events to commemorate the centenary of the founding of the country, to which many would wish to attend but no-one is compelled to, then they have engaged in yet another massive body blow to hopes of community cohesion and have fundamentally undermined the position of the minority population in the area," he said.
"Those who voted for this and repeatedly talk of reconciliation keep on demonstrating their total lack of self-awareness in that respect."