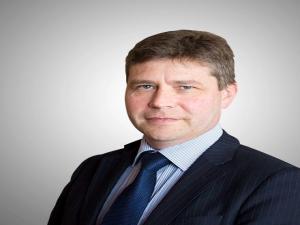 By Q Radio News

Four men, including a pensioner, have been charged in relation to the abduction and torture of Co Fermanagh businessman Kevin Lunney.
The suspects were arrested last Thursday by Garda officers investigating the brutal attack which happened on the seventeenth of September

They remain in custody and will appear before Virginia District Court this morning.
Hannah Spratt reports:
Three of the suspects - one aged 25 and two aged 38 - were arrested in Dublin.
A 66-year-old man was also arrested in Co Cavan.
A Gardai spokesperson says they have been charged with offences relating to the kidnapping of the Quinn Industrial Holding director.
Mr Lunney was snatched as he pulled up outside his Derrylin home and was subjected to a vicious assault.
The 50-year-old father-of-six was slashed with a knife and doused with bleach by his captors who later dumped on a remote road in Co Cavan.
Earlier this month the main suspect in the investigation, Cyril McGuinness, died during a police raid at his home in Derbyshire, England.
A Gardai spokesperon said all four males arrested on the November 21 were released overnight from detention under Section 50 Criminal Justice Act 2007.

All four males remained in Garda custody and will appear before Virginia District Court at 10.30am charged with offences in respect of this ongoing investigation.