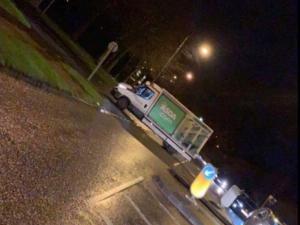 By Leona O'Neill & David Hunter
Police in Derry-Londonderry have linked yesterday's hijackings and alerts which caused major disruption across the city to the New IRA.
The hoaxes came just 48 hours after a car bomb exploded outside the city's Court House.
Police have moved to allay public fears amid The Housing Executive and Royal Mail pulling services from the areas.
PSNI Superintendent Gordon McCalmont says there are no 'no go areas' in the city:
Derry City & Strabane District Commander Superintendent Gordon McCalmont told media that on top of the security alerts in the city yesterday, there were close to 200 calls for service including reports of assault, RTCs & domestic- related incidents. #keepingPeopleSafe #psni pic.twitter.com/39dYlwEcd9

— PSNI DC&S District (@PSNIDCSDistrict) 22 January 2019
Frail and vulnerable pensioners were among those evacuated from their homes last night as the police dealt with three separate security alerts in the city within the space of 12 hours.
Yesterday two hijacked vehicles were abandoned in the Creggan Estate sparking major security alerts which shut down the housing estate at Circular Road and Southway.
On Monday night an Asda van was hijacked and abandoned near to St.Mary's College on the Northland Road.
Pensioners were among those put out into the cold last night as police evacuated along Glenbank Road, close to the school.
The @SDLPlive MLA Mark H Durkan says tonight's security alert on the Northland Road is 'an absolute disgrace' pic.twitter.com/uF9uL9pTH9

— Leona O'Neill (@LeonaONeill1) 21 January 2019
Earlier some maintenance services were withdrawn in the city as one of the vans hijacked belonged to a contractor.
In a statement a spokesperson for the Housing Executive said:
"The Housing Executive takes these matters very seriously, and the safety of people who work for us is paramount.
"To ensure that those who work for us are not placed at unnecessary risk, our contractor has withdrawn services in the Bishop Street, Brandywell, Creggan, Rosemount and Rossville areas of the City until further notice."
SDLP MLA Mark H Durkan told QRadio that the city's people were deeply distressed over the attacks.
"Like any right minded person in Derry, and indeed Northern Ireland, I'm disgusted by the events on Monday" he said.
"We saw three alerts across the city, we saw evacuations across the city, we saw major disruption and we've seen major distress caused to people.
"It really is, nearly difficult to describe the impact this has had on Derry, and the people in Derry.
"People are anxious, and people are very angry."
76-year-old Rosemary Doherty spoke to QRadio's Leona O'Neill after being asked to leave her house.
Caroline Smith led her 76-year-old father, Stanley, from his home in his pyjamas as police cleared the street.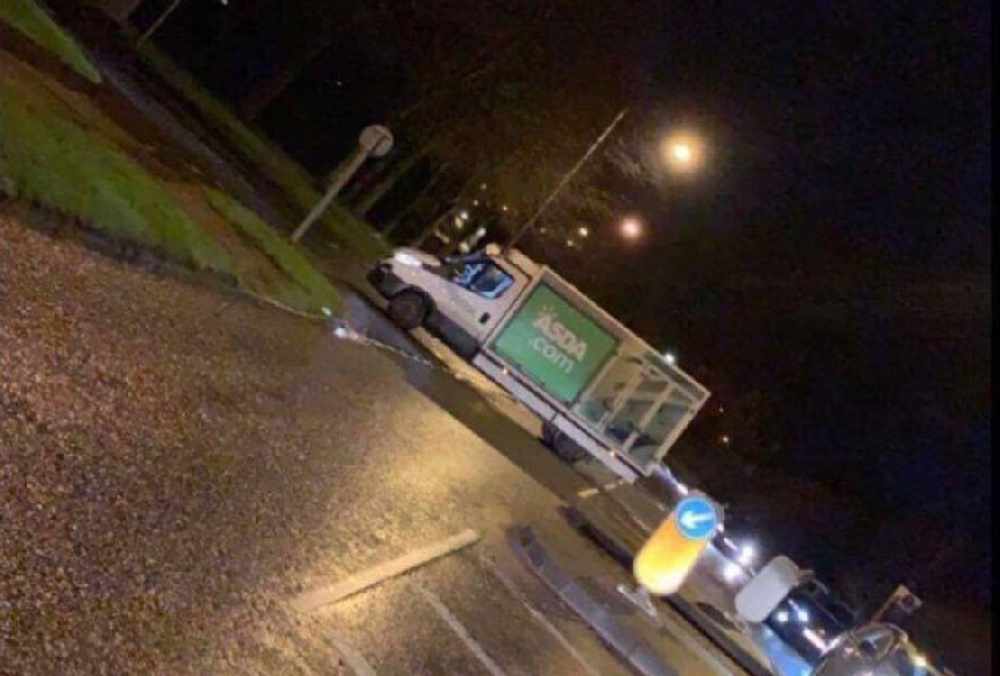 IMAGE: A hijacked ASDA delivery van was abandoned on Northland Road sparking one of the alerts
Police also confimed the attempted hijacking of a bus in Moss Road last night.
PSNI District Commander, Superintendent Gordon McCalmont, said: "the impact on the communities from the scares could not be underestimated and the force shared their "anger and frustration".
"The occupants of the hijacked vehicles did not believe when they set out for work this morning that they would be threatened by masked men," he said in a statement.
"The residents in Circular Road, Southway and Northland Road did not wake up today expecting to be asked to leave their homes for their own safety. Too many people were affected because of the deliberate and anti-community actions of a few."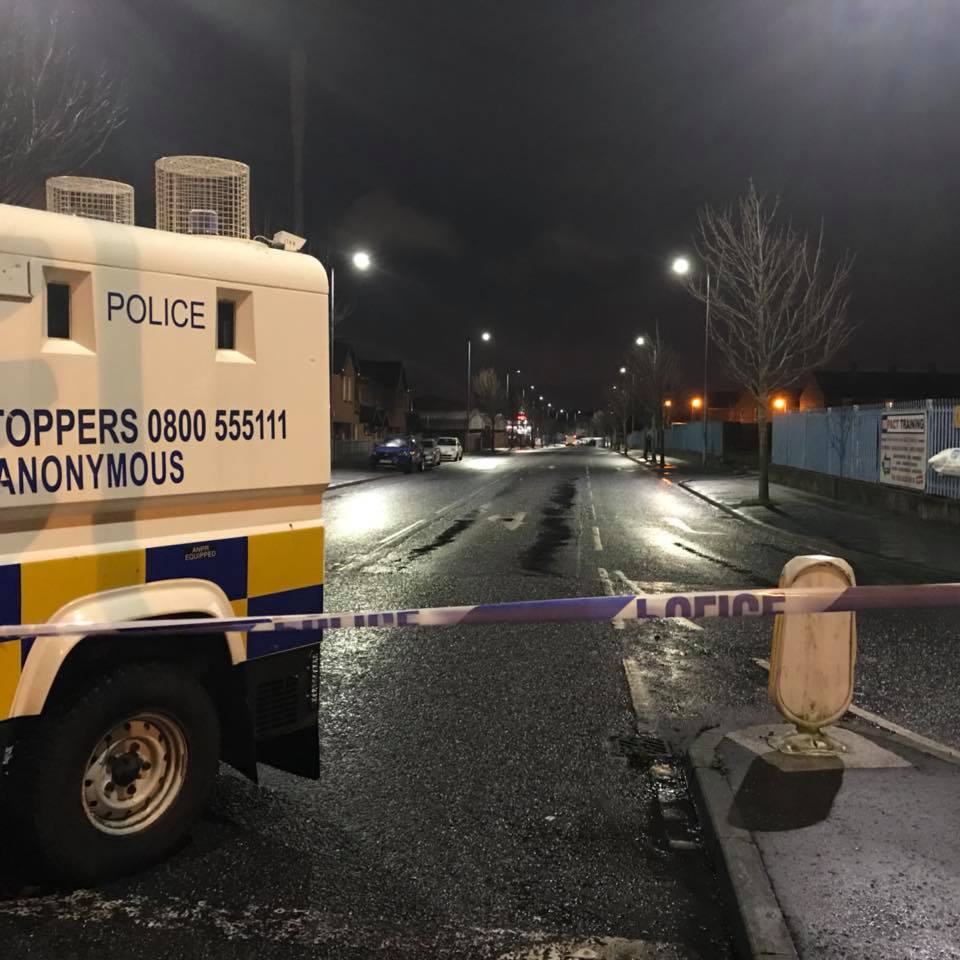 IMAGE: Lanark Way, Belfast
Meanwhile, Army bomb teams were also called to a suspicious object at a peace wall in Belfast.
Officers examined what looked like a large speaker near Lanark Way last night, before a controlled explosion was carried out.
MLA William Humphrey said: "Thanks to the Police & Army Technical Officers for the awareness, professionalism, bravery & skill displayed at Lanark Way this evening.
"In complete contrast to the reckless and mindless behaviour of those lowlifes responsible for placing a hoax suspect device."