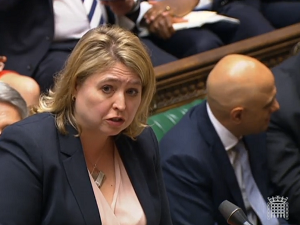 By Michael McHugh, Press Association
The Government is expected to make a significant statement on efforts to restore Northern Ireland's powersharing administration later.
Secretary of State Karen Bradley will address MPs in Parliament on Thursday.
The devolved administration at Stormont has not sat for months in a row over identity issues like the place of the Irish language.
Repeated rounds of negotiations, led by the British and Irish Governments, have been unable to secure the restoration of the former coalition between Sinn Fein and the Democratic Unionists.
Public services have suffered because no ministers are in place to make major decisions.
According to the parliamentary schedule, there will be an update on the UK Government's efforts to restore the Northern Ireland government later.