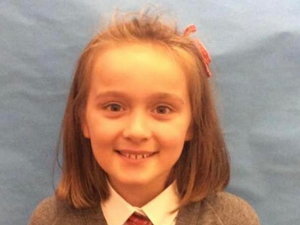 Q Radio News
The heartbroken family of the schoolgirl killed in a crash in County Armagh last week have spoken for the first time about the tragedy...
Nine-year-old Patrycja was a popular P6 pupil at the Hardy Memorial Primary School in Richhill.
She had lived in the village with her parents and three-year-old brother.
Patrycja's aunt and God mother Karolina Jankovska says the family has been left devastated by her death...
Patrycja would have been 10-years-old on March 27th.
Her grieving parents Monika and Darek have thanked local people for what they say has been overwhelming support over the past week...
Karolina recently returned to her native Poland after living in Northern Ireland for several years and says she could never have imagined the circumstances that would bring her back here.
She says the entire family needs to stay strong for three-year-old Dominik after the loss of his much-loved sister who "will be always in our hearts."
Some of the many cards sent to Patrycja's grieving family.
A collection for the family was held at a local football match at the weekend. Richhill AFC.
-
-