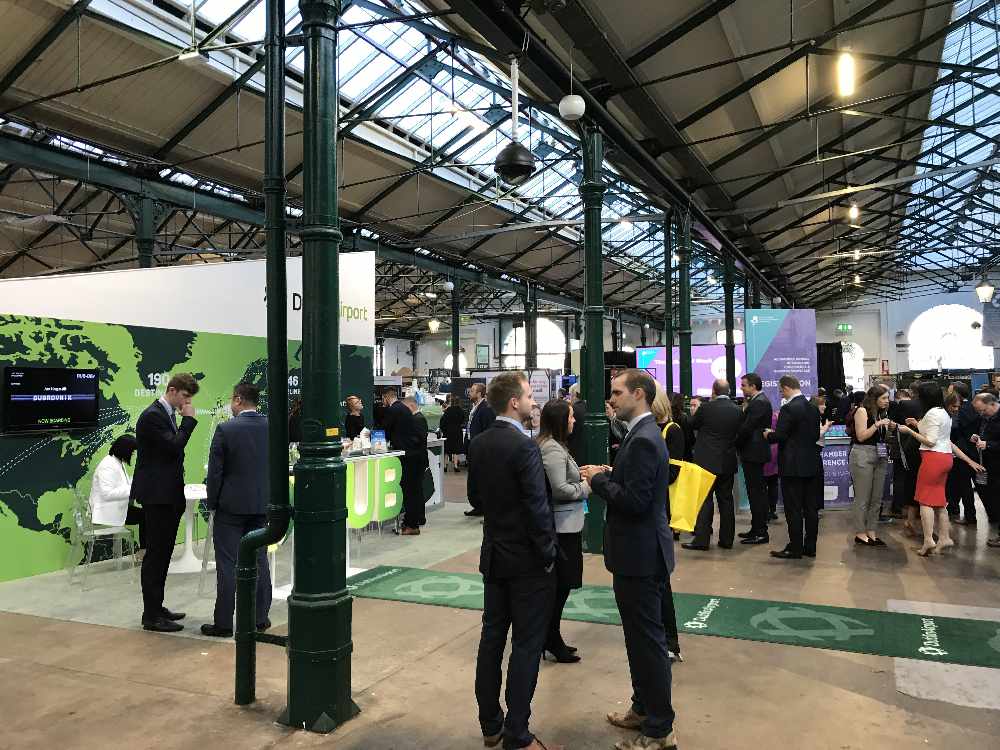 Q Radio News
Hundreds of people filled St. George's Market on Wednesday for Northern Ireland's biggest networking event and business conference.
100 exhibitors were on hand to offer a sample of their products or services at the iconic venue from early morning.
Sean from Belfast Cookery School was one of the exhibitors.
Danielle from Ulster Weavers told Q Radio why the event matters to her.
And there were also some quirkier offerings- mindreader David Meade spoke to Simon Hunter.
Catch us on @qnewsdesk with the lovely @simez talking all things #UlsterWeavers @NIChamber #FirstClassNetworking #UlsterWeavers #goqradio pic.twitter.com/bWGSkaPoh4

— Ulster Weavers Ltd (@ulsterweavers) September 12, 2018