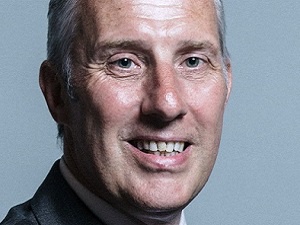 Ian Paisley
Q Newsdesk
The North Antrim MP has apologised after attacking a journalist in an online post.
Ian Paisley lashed out at the News Letter's Sam McBride in response to one of his articles which suggested the DUP had prioritised opposition to an Irish Language Act over resisting change to Northern Ireland's abortion law.
In the online attack Mr. Paisley said the "Christian ethos of the DUP is under attack from the press" and it was typical of the media to "blame unionists for a decision that was not theirs".
He also referred to what he described as Mr McBride's own Christian background and education.
The DUP politician now says he "should not have accused either Mr McBride or the News Letter of lying and failing to give an honest, professional, analysis of politics".
The apology was posted on Mr. Paisley's Facebook page: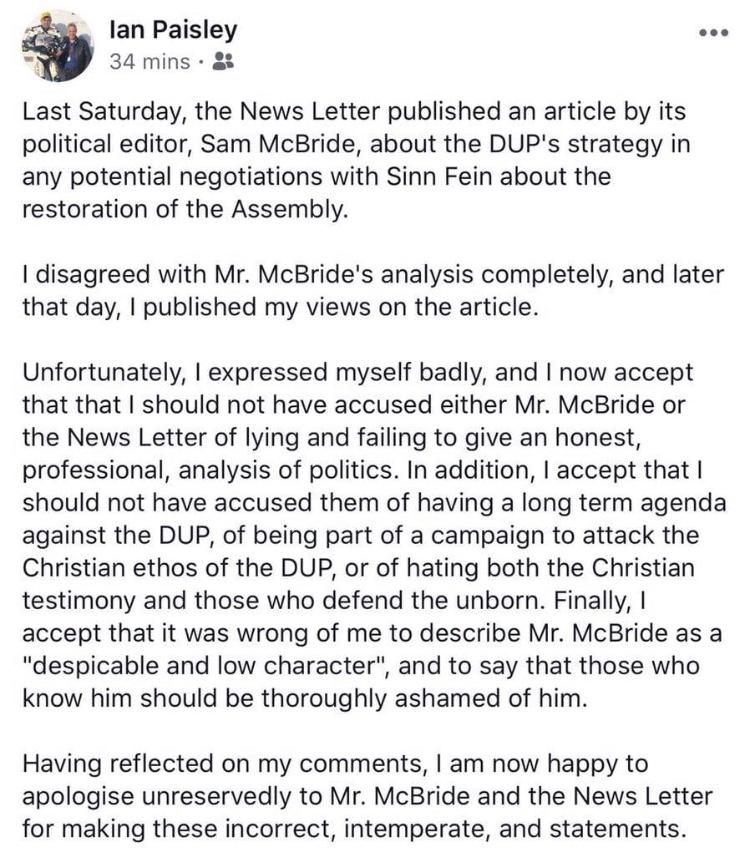 In response Mr. McBride said:
"I am pleased that Ian Paisley has tonight published this retraction. We all make mistakes - I've certainly made plenty. I thank Mr Paisley for accepting that there was never any truth in his claims & the matter is now closed. Thanks again to all those who have expressed support".