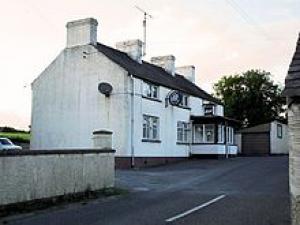 By David Young and Rebecca Black, Press Association
Two investigative journalists have been arrested over the suspected theft of confidential documents relating to the notorious Loughinisland massacre.
Trevor Birney and Barry McCaffrey were detained in Belfast on Friday morning.
Both men worked on a documentary about the 1994 loyalist murders in Co Down.
Alex Gibney, who produced the programme - No Stone Unturned - described the arrests as "outrageous".
Police said the confidential material, which officers say featured in a documentary about the killings, had been in the possession of the Police Ombudsman for Northern Ireland (PONI).
A police spokesman has claimed that the theft of the documents "potentially puts lives at risk".
PONI officers reported the theft to the Police Service of Northern Ireland.
The PSNI then asked Durham Police to conduct an independent investigation into the theft.
The men, aged 51 and 48, were arrested by officers from the Durham force.
The arrests came on Friday morning after detectives, supported by PSNI officers, searched three properties in the Belfast area.
These included two residential properties and a business premises.
A number of documents and computer equipment seized during the raids will be examined by specialist officers.
The men are being questioned at Musgrave police station in Belfast.
A spokesman for Durham Constabulary described the investigation as "complex".
"This morning's arrests are a significant development in what has been a complex investigation," he said.
"The terms of reference given to our inquiry were clear in that the investigation is solely into the alleged theft of material from PONI.
"The theft of these documents potentially puts lives at risk and we will follow the evidence wherever it leads us."
Six people were killed on June 18 1994 when loyalist gunmen burst into a bar in Loughinisland, Co Down, and opened fire on customers.
The UVF terrorists struck as football fans watched the Republic of Ireland team play in the 1994 Fifa World Cup.
In 2011, the Police Ombudsman found there had been major failings in the police investigation following the shootings, but said there was no evidence that officers had colluded with the UVF.
However in 2016, a new Ombudsman report found there had been collusion, and the police investigation had been undermined by a desire to protect informers.
In 2017, the No Stone Unturned documentary named the main suspects.