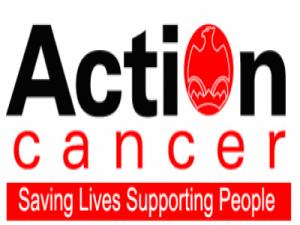 By Gráinne Connolly
Women across Northern Ireland are being urged to have a breast screening for free, as Action Cancer launches its annual Breast Cancer Awareness Campaign.
This year also marks the 40th anniversary of the charity's breast screening programme.
Action Cancer is the only charity in the UK and Ireland which offers this service to women between the aged 40-49 and 70 plus, outside the NHS age range 50-70.
Joanna Currie, one of its Consultant Radiographer's has been speaking to Q Radio.
She says early detection is key to breast cancer, therefore, women should avail of their free mammograms whether they feel ill or not:
Susan Keating, an ambassador for the charity was diagnosed with breast cancer last year after receiving her third mammogram at Action Cancer House in Belfast.
She's hoping her story will encourage other women to get checked:
Over the next few months, Action Cancer's 'Big Bus' will be visiting different areas across Northern Ireland to deliver its services.
Women over the age of 40 will be able to register and avail of a free breast check. Below is a full list of areas it will be visiting:

SuperValu Kells - 13th September
9 Main Street Kells BT42 3JH

St.Mathew's GAC - 15th September
297 Drumsurn Road Limavady BT49 0PX

McAleer and Rushe Ltd - 25th September
McAleer & Rushe 17-19 Dungannon Road

Community Foundation NI - 27th September
Community House City Link Business Park 6A Albert Street Belfast BT12 4HQ

SuperValu Lisburn - 29th September
97 Knockmore Road Lisburn BT28 2TA

Tesco Extra Banbridge - The Outlet - 5th and 6th October
Bridgewater Retail Park Cascum Rd Banbridge BT32 4LF

Killyclogher Parochial Hall - 9th and 10th October
21 Knockamoe Road Omagh BT79 7LB

SuperValu Eglinton - 11th October
8 Main Street Eglinton Derry BT47 3PQ

Tesco Antrim - 12th October
28 Castle Way Antrim BT41 4BU


St.Peter's Cathedral - 16th October
St Peter's Square Belfast BT12 4HL

Saul GAC - 20th October
30-34 St Patricks Road Downpatrick BT30 7JQ

SuperValu Moira - 23rd October
21 Main Street Moira BT67 0LE

Tesco Antrim - 26th October
28 Castle Way Antrim BT41 4BU

SuperValu Shantallow - 13th November
Northside Village Centre Shantallow Derry BT48 8NN

SuperValu Ballymoney - 19th November
2 Ballymena Road Ballymoney BT53 7AB

Spar Castlederg - 20th November
Derg Valley Shopping Centre 12-14 Lower Strabane Road Castlederg BT81 7AZ

Poleglass Community Association - 27th November
Sally Gardens Lane Bellsteel Road Poleglass BT17 0UJ

SuperValu Fintona - 29th November
1-2 Tattymoyle Road Fintona Omagh BT78 2AS