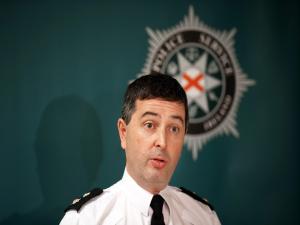 By Q Radio News
The amount of drugs seized in Northern Ireland has increased by over 10% within a single year.
The figure has been released by the PSNI as it launched 'Operation Season's Greetings' as part of a crackdown on dealers.
Dedicated officers will be deployed across Northern Ireland over the next few weeks.
Chief Superintendent John Roberts says the improving results are part of an ongoing trend.
Police made 7,941 seizures of drugs between 1 October 2018 and 30 September 2019 which shows an increase of 10.6% (764) on the previous 12 months.
There were 3,618 drug related arrests during the same period reflecting an 8.9% (294) increase.
This year's campaign will see police actively targeting those involved in street level drug dealing and will take place during the first two weeks of December.
Over the last number of years police have been successful in increasing the number of drugs seizures and arrests however the consequences of illegally taking or supplying drugs is still affecting too many communities.
Chief Superintendent Jonathan Roberts says tackling the problem remains a priority, however he urged members of the public to play their part.
"We are all too aware of the devastating effect that drugs have on individuals, their families and communities," he added.
"In the run up to Christmas we want to send a clear message that there is no space for illegal drug activity in our communities.
"Over the coming weeks we will be running operations focused on removing drugs from our streets and targeting drug dealers.
"Information from the public is vital in helping us to target operations and identify those responsible for drugs activity on our streets. You know your own area and you know what happens within it.
"If you know of anyone who is dealing drugs in your local area then please contact us by phoning 101.
"You can also provide information to the independent charity Crimestoppers anonymously on 0800 555 111."