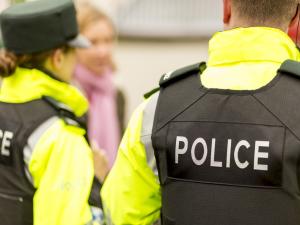 Q Radio news
A man's been charged with attempting to cause grevious bodily harm after claiming to have coronavirus, and coughing on two police officers in North Belfast.
The 39-year-old was detained following a domestic incident at a house yesterday.
He then claimed to have covid-19 before coughing on the officers.
He's due in court later charged with common assault and two counts of attempting to commit grievous bodily harm.
However, it's likely the incident will be dealt with via video.
The Justice Minister has ordered people not to attend courts today, as cases will be adjourned without their presence.