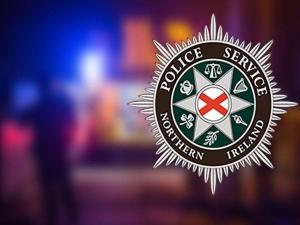 by Q Radio News
A 31-year-old man is expected to appear in court this morning in connection with an incident where a car rammed a PSNI vehicle in Newry following an attempted burglary.
It follows a report that two men had entered a house in the Tullyah Road area of Belleeks at around 11.25am yesterday morning.
The men were disturbed by the occupant of the house and left empty handed, leaving the area in a black coloured car with southern registration plates.
Meanwhile, patrolling officers picked up a vehicle matching the description of the car believed to have been involved, on the Carnagat Road in Newry.
Police say the car failed to stop when signalled and rammed the PSNI vehicle at the junction of Hospital Road before making its way into Derrybeg, where it impacted with a residential property.
A 27-year-old man and a 22-year-old woman were arrested at the scene.
Meanwhile, a 31-year-old man who had fled the scene of the collision was arrested shortly after.
He is expected to appear before Newry Magistrates' court this morning charged with a range of driving offences.