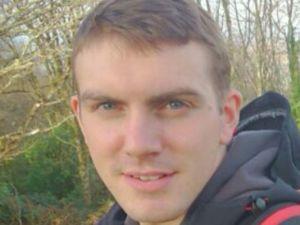 A Royal Marine from Larne has appeared in court charged with Northern Ireland terror-related offences
Ciaran Maxwell who is origionally from Larne in Co.Antrim was arrested in Sommerset on the 24th of August.
The 30 year old's arrest was linked to a number of dissident republican arms finds in Co.Antrim parks earlier this year.
Officers uncovered guns, rockets and bomb making equipment during operations at Carnfunnock Country Park and Cappanagh Forest..
Mr.Maxwell has been charged with terror offences, possession of cannabis and suspected fraud.
The charges relate to manufacturing explosives, and storing articles of terror in barrels which were burried in England and Northern Ireland.
They also include obtaining articles likely to be of use in terrorism, specifically chemicals and component bomb parts.
The charges are:
:: Engaging in conduct in preparation for the intention of assisting another to commit acts of terrorism, including research leading to the creation of a library of documents likely to be useful to terrorists.
:: Obtaining articles connected with an act of terrorism, specifically chemicals and components to be used in explosives and an image of an adapted Police Service of Northern Ireland (PSNI) pass card and uniform.
:: Manufacturing explosives and creating 'hides' in which to store them along with ammunition, weapons, tools and resources and other items linked to terrorism.
Maxwell appeared at Westminster Magistrates court this afternoon and was remanded in custody after short hearing.
He will appear again in court on Monday 5 September.