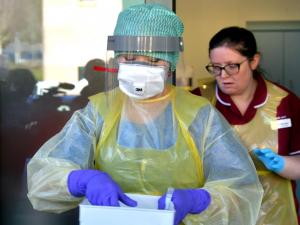 By Connor Stringer
A new potential cluster of coronavirus cases have been discovered in Ballymena, it had been revealed.
The Public Health Agency (PHA) confirmed that it was aware of a number of cases in the area that may be associated with a cluster.
It's one of 16 clusters identified by the PHA since contact tracing programme began in May.
Health minister Robin Swann's North Antrim constituency office is also based in Ballymena town centre.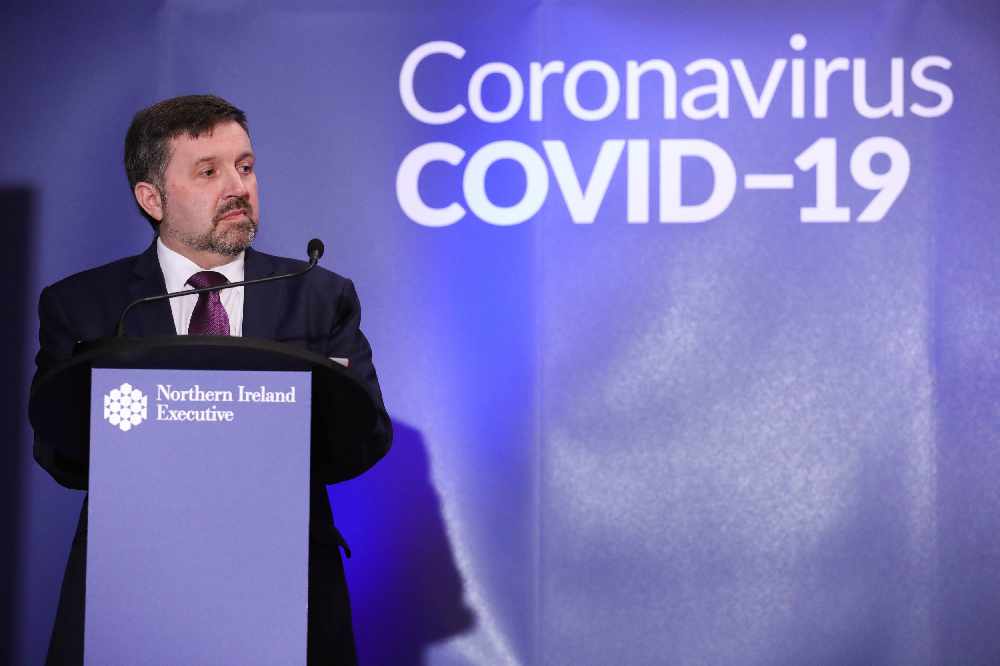 Health Minister Robin Swann
A PHA spokesperson said that the discovery was 'expected' as lockdown restrictions continue to ease.
They said: "The PHA is aware of a number of cases in the Ballymena area that may be associated with a cluster. As with all cases of COVID-19, the PHA will monitor the situation, look for trends and linked cases and where we need to advise or inform the public of any increased risk to public health we will do so in a timely manner.
"At present, anyone who tests positive for COVID-19 in Northern Ireland will be contacted by the contact tracing team to be given advice on what to do about managing symptoms and of the need to self-isolate to prevent any wider spread of the virus.
"They will also be asked who they have been in contact with so that we can follow up with those individuals to give them the advice to help prevent the further spread of infection.
"Contact tracing is an established method to help prevent the further spread of infections such as COVID-19, and we are using this approach to target potential clusters which could spark new outbreaks.
"If the team identifies a potential cluster or outbreak this will be reported through the PHA's normal outbreak management channels and the appropriate infection control advice/ actions carried out.
"This virus has the potential to make its presence felt in any district. Everyone should act on the basis that it might potentially be in their neighbourhood right now. That's why following the public health advice on regular hand washing and maintaining a social distance of two metres remains vitally important.
"We must be aware that COVID-19 is still a threat and we need everyone to play their part in helping to stop the virus spreading."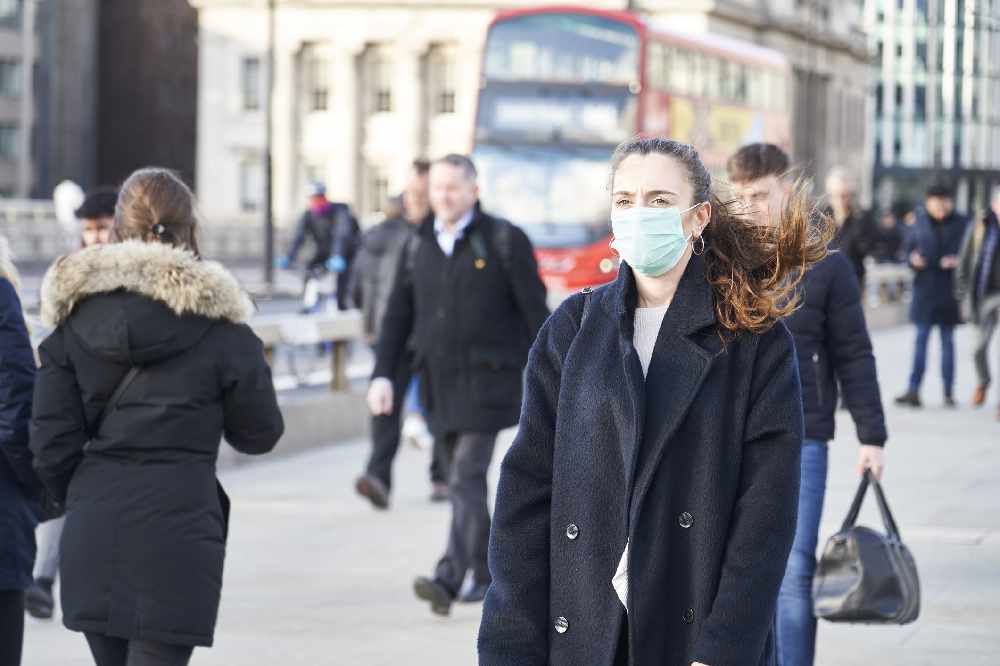 The announcement comes just days after a cluster of COVID-19 cases were discovered in the Co Derry/Londonderry town of Limavady.
Alliance Health Spokesperson Paula Bradshaw said the admission by the Public Health Agency that there have been sixteen clusters since 22 May means the nature of those clusters must be revealed.
The South Belfast MLA stated: "I myself had asked Assembly Questions about the nature of apparent outbreaks in particular locations, and about what we were learning from contact tracing, and was assured these were just matters of increased transmission.
"It turns out that the recently publicised case near Limavady is one of sixteen since 22 May. The issue is we have not been informed about the nature of these clusters and, particularly, how they originated.
"A public health emergency needs public support and therefore good public information. That means the public must be fully informed about the types of behaviour which have proven particularly dangerous in terms of leading to super-spreading events.
"I would therefore urge the Minister to ensure the Public Health Agency publishes information about the nature of each cluster and what we can learn from it."
If anyone is concerned that they are experiencing any of the symptoms of coronavirus, they must self-isolate and arrange a test as soon as possible. For further information on the virus, its symptoms and how to book a test, visit www.pha.site/coronavirus