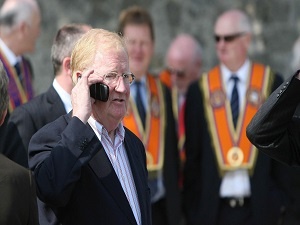 By Adam Evans
A businessman who played an important role in securing peace in Northern Ireland has died aged 80.
Brendan Duddy acted as a secret back channel link between the IRA and the British Government for more than 20 years.
The clandestine connections - at a time when British public opinion would not tolerate talking to terrorists - led to the IRA's 1994 ceasefire and the Good Friday peace agreement four years later.
The contact lasted from the 1970s into the 1990s. He was the most important link between then prime minister Margaret Thatcher and the IRA during the 1981 hunger strikes.