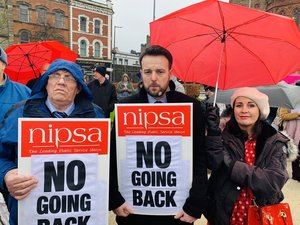 By Leona O'Neill
Crowds of people this afternoon gathered in Derry's Peace Garden for a rally opposing recent attacks in the city.
Trade Union NIPSA called on people to come together after a week which saw a car bomb exploded outside the court house and almost 100 people evacuated from their homes due to bomb alerts.
Last night Sinn Fein councillors came under criticism after refusing to support a motion in council condemning violence in Northern Ireland, past or present.
Sinn Fein Deputy Leader Michelle O'Neill, when asked what the difference was between Saturday's attack and that perpetrated by the IRA during the Troubles said the conflict has ended.....

19-year-old Seamus McLaughlin was there.
He said he hopes the demonstration will strike fear into those behind the attacks:
SDLP leader Colum Eastwood said it's time the bombers realise the people of Ireland don't want them....
The NIPSA Peace Rally in opposition to the recent attacks in #Derry starts in the city's Peace Garden pic.twitter.com/mWuP3WMPyN

— Leona O'Neill (@LeonaONeill1) 25 January 2019
Some of those in attendance at the rally this afternoon: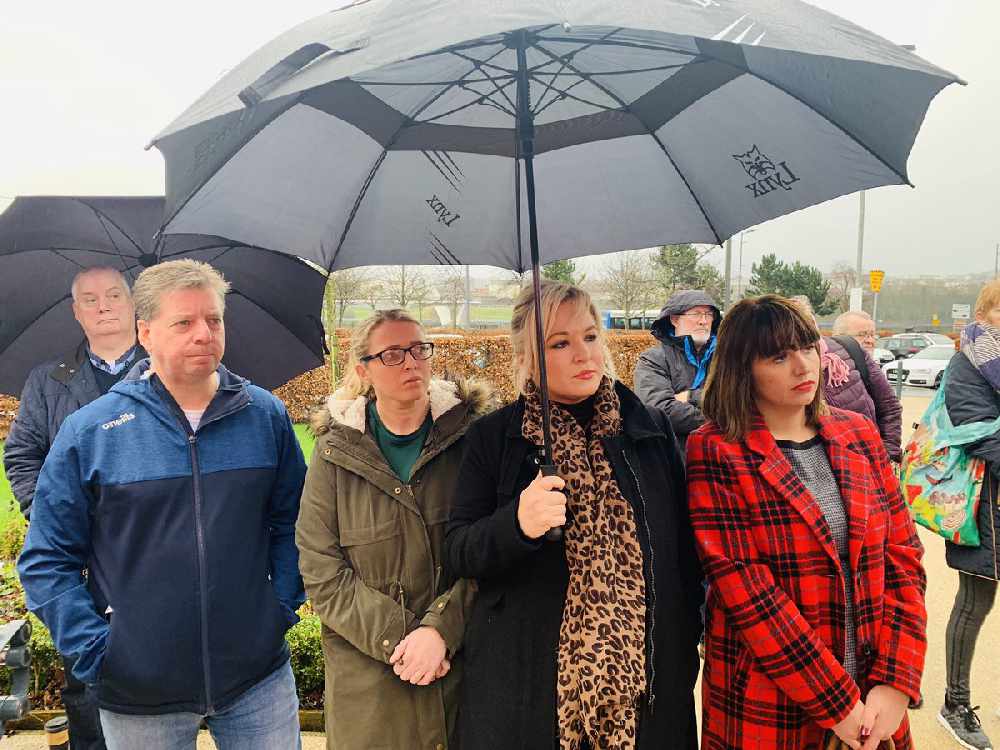 MP Elisha McCallion watches on with Sinn Fein's Michelle O'Neill.
At today's Peace Rally @SDLPlive leader Colum Eastwood says it was important to stand in solidarity with the people of Derry and send a strong message that 'we are not going back' pic.twitter.com/zHiFrVPjSJ
— Leona O'Neill (@LeonaONeill1) January 25, 2019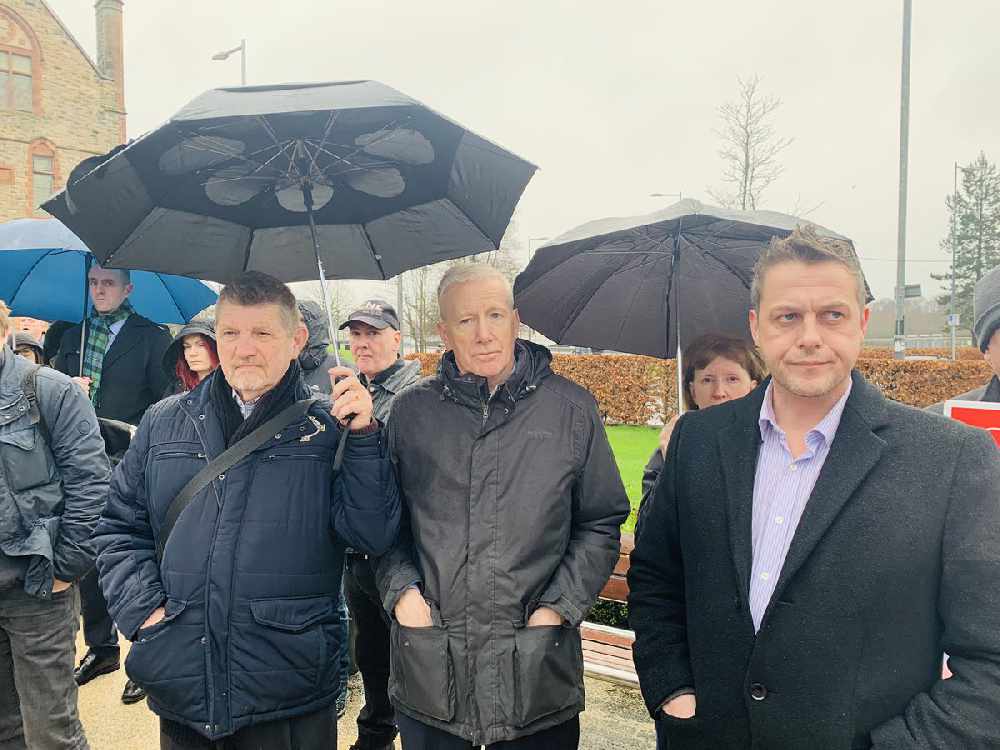 The DUP's Gregory Campbell also attended the rally and said there should be no going back to the dark days of the past: