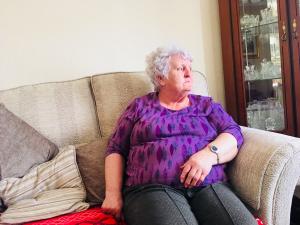 Q Radio News
A pensioner from Derry-Londonderry has been left heartbroken after thieves stole personal items including her engagement and wedding rings.
74-year-old Jean McMorris' Irish Street home was ransacked on Saturday night, shortly after her daughter's home on the same street was also targeted.
The perpetrators also stole holiday money and ripped up a bible.
She told Q Radio she's devastated.