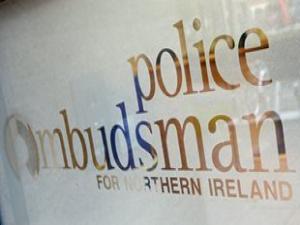 By Deborah McAleece
A police officer has been disciplined over his "appalling" investigation into an alleged attack on a teenage girl.
The girl claimed a man had hit her in the face with a golf club during an incident in north Down in 2014.
Police launched a probe into the alleged attack.
However, when an investigating officer had still not submitted medical records or witness statements over a year and a half later, the Public Prosecution Service decided not to prosecute the suspect.
Following a probe by the Police Ombudsman into the officer's handling of the case a number of failings were found.
The police watchdog said the officer had not properly progressed inquiries relating to witnesses and forensic and medical evidence.
It emerged the officer failed to respond to calls from the victim's mother, did not turn up to an arranged appointment to take DNA evidence from the girl and did not apply for her medical records until 11 months after the incident.
He also failed to respond to a request to resubmit the golf club for forensic testing until more than a year later.
The police watchdog described the investigation as "appalling".
An investigator for the Police Ombudsman's Office said: "We will never know what decision the PPS might have reached if the investigating officer had conducted a full and prompt investigation.
"The officer failed to speak to witnesses and to follow up on evidence opportunities and generally failed to take action until directed to do so by his supervisors.
"Even then his response was usually tardy."
The PSNI has since disciplined the officer.