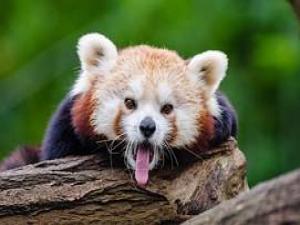 By David Hunter
A rare red panda which has been missing from its enclosure at Belfast zoo has been located.
Searches were taking place all morning near Glengormley after the animal escaped last night.
Zookeepers say it's now being returned to its home and will be checked over.
Fewer than 20,000 red panda's are believed to be left in existence.
The mammals are mainly active from dusk to dawn and often sleep in high trees during the day.
They feed mainly on bamboo but also fruit, eggs, small birds and insects.
"Amber" the Red Panda which escaped from Belfast Zoo is safely back in the confines of the visitor attraction says zoo manager Alan Cairns pic.twitter.com/z8IxPpuNa3

— Q Radio News (@qnewsdesk) 28 January 2019
Red pandas are native to the Himalayas in Bhutan, Southern China, Pakistan, India, Laos, Nepal and Burma.
Belfast Zoo is currently home to four red pandas.
A spokesperson said: "We are pleased to report that the red panda which escaped from its enclosure at Belfast Zoo on Sunday (27 January) has been located.
"It is safe and well and has been returned to the zoo.
"The red panda had been reported missing from Belfast Zoo yesterday (Sunday 27 January) afternoon with a sighting first reported around 5.30pm.
"Belfast Zoo immediately began a search for the animal which continued today (Monday 28 January).
"Local residents had been asked to report any sightings immediately to Belfast Zoo and we are grateful to members of the public who assisted with the search."