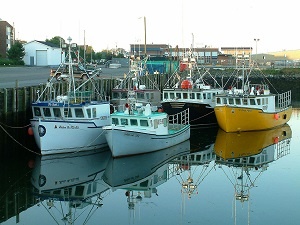 By Adam Evans
The British Government are pulling out of a deal which lets trawlers from the Republic of Ireland fish near the UK coastline.
The London Fisheries Convention also allows British vessels ship within 12 nautical miles of the Republic's coast.
It affects fisherman from France, Belgium, Germany and the Netherlands too.
Environment Secretary Michael Gove said: "Leaving the London Fisheries Convention is an important moment as we take back control of our fishing policy.
"It means for the first time in more than 50 years we will be able to decide who can access our water.
"This is an historic first step towards building a new domestic fishing policy as we leave the European Union - one which leads to a more competitive, profitable and sustainable industry for the whole of the UK."