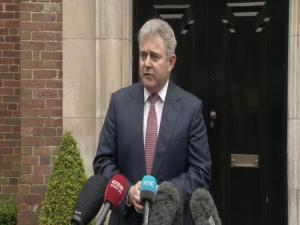 By PA Reporter
The Secretary of State has warned that opposition to the Northern Ireland Protocol is no excuse for violence.
Brandon Lewis flew to Belfast to speak with First Minister Arlene Foster from the DUP and deputy First Minister Michelle O'Neill from Sinn Fein about the unrest.
Speaking at Stormont House, he said: "It's really good to see all five parties coming together with a clear statement which is that violence is not acceptable.
"I'll be the first to acknowledge over the first few months of the year there were real issues around how the protocol has landed for people, both as consumers and those in the loyalist and unionist community.
"The way to deal with these things is through a democratic and diplomatic, political process. There is no legitimisation of violence to deal with any of those issues.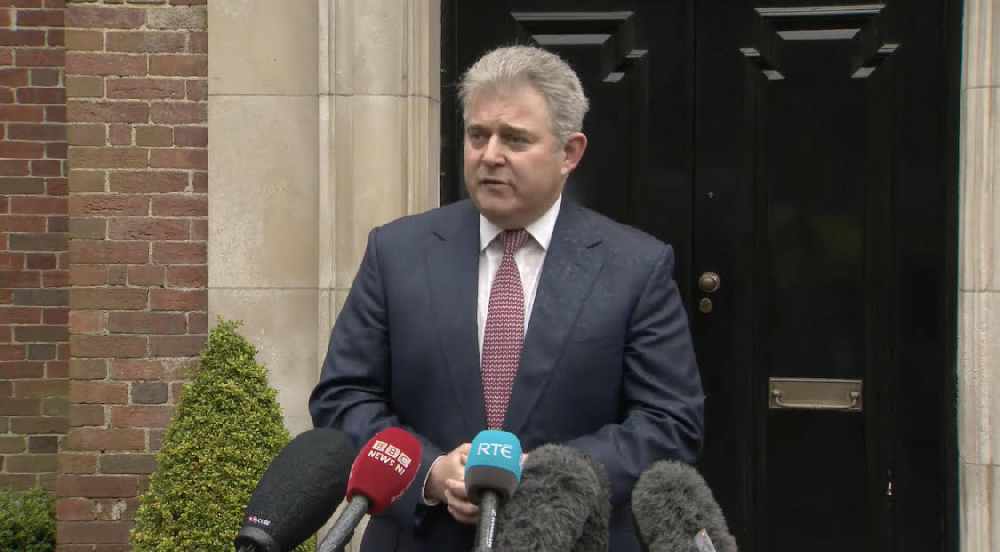 "It doesn't serve anyone's cause whatever their concern is on any given issue."
He denied that he plans to meet with the Loyalist Communities Council (LCC).
"I am always willing to meet with anyone who is clear that the process for taking issues forward is a democratic proper political process," he added.
The Secretary of State said he has encouraged politicians to "think very carefully" about the language they use.
He added: "Not just unionists, but if you look at the tweets and messages from politicians from all parties – they have put out messages that can be interpreted in a particular way as having a bit of spite to them.
"I don't think there is any place for that. I have spoke to people across parties about that.
"I think we all have to be very clear about the fact that what politicians here say matters.
"I hope we see a positive impact to what the leaders did in the Assembly this morning.
"Some people involved in what happened in the last few days should be very aware that the wider population of Northern Ireland do not want to tolerate violence.
"All of us should focus on that and guard our language in that way."