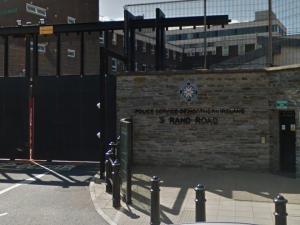 Q Radio news
A large section of Derry-Londonderry's city centre was cordoned off last night as police dealt with a security alert in the vicinity of the Strand Road PSNI Station.
Streets surrounding the police station at Lawrence and Clarence Hills, Asylum Road and Queen Street were all cordoned off shortly after 8pm.
Police warned members of the public to stay away from the area during the operation.
Several dozen customers were unable to leave Strand Bingo Hall across the street from the police station and had to be evacuated.
Police officers escorted small groups of four in cars shortly before midnight.