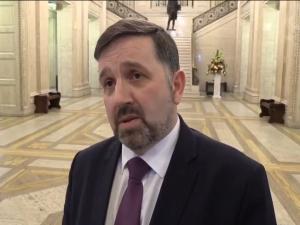 By Michael McHugh, PA
Some GPs are earning £100 an hour in Covid-19 treatment centres and not seeing any patients, the Health Department has confirmed.
Robin Swann said there were a number of days where nobody was seen at 11 special clinics established across Northern Ireland.
They are for patients who are very unwell, are suspected of having the disease and require medical attention.
TUV leader Jim Allister told the Stormont Assembly: "They are characterised at the moment by gross under-use."
He asked where the financial sense was in continuing with that.
"I have GPs telling me of doing four-hour shifts and seeing no patients.
"Indeed, they are paid £100 an hour, plus support staff to be paid as well."
Mr Swann said establishment of the centres was an urgent and immediate response to the challenges of Covid-19.
Staffing is at 50% of what it was at the height of the infection.
The minister said the health service needed to be able to react flexibly to the virus.
"While we have Covid-19 in retreat we have not defeated it yet and I would be negligent in my duty if I did not make sure that we had the ability to respond should there be an outbreak."
Contact tracing has been ramped up to try and control any clusters of infection.
Between May and June, hundreds of cases were added to the Covid-19 contact tracing database in Northern Ireland.
The majority of contacts were traced, Mr Swann told the Assembly, the total involved was more than 700.
He said people attending hospital emergency departments for non-Covid complaints should do so alone if possible.
"We do need to look seriously at how we manage how people approach our emergency departments and where else they can go to seek medical assistance."
He said his department was working with federations of GP surgeries to move back towards normalisation of services in local health centres again.
The health minister said telephone triage and consultations with patients introduced during the emergency had proved beneficial.