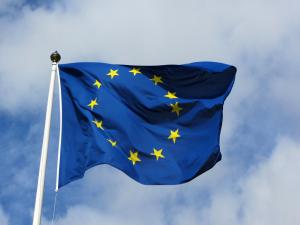 By Ed Carty
Tony Blair has said a hard border on the island of Ireland in the wake of Brexit would be a disaster.
The former British prime minister said Northern Ireland should be treated as a "special case" and the Common Travel Area between the UK and the Republic should be retained.
"It is really important that we understand that the relationship between Northern Ireland and the Republic of Ireland stands in a special situation and we need special arrangements in order to protect what we have achieved there," Mr Blair told RTE Radio's Morning Ireland.
On the future of the leadership of the Labour Party, Mr Blair said it would be best for him to keep a "diplomatic silence" for the time being.
He said the issue would be addressed after the election.
Mr Blair is to make a speech on Brexit later today at a meeting in Ireland when he addresses a gathering of pro-EU politicians from across Europe.
He repeated his assertion that British voters should have the right to change their minds on Brexit once the final terms of the split with Europe are confirmed and it threatens "significant" economic and political damage.
But he said the "overwhelming likelihood" is that Brexit will happen.
"But as I say to people, at the moment it's like agreeing a house swap without having seen the other house. Well, we are going to see it," Mr Blair said.
On the border on the island of Ireland in the wake of Brexit, Mr Blair said he hopes it will look like it does today.
"I think this is where the negotiation is going to be toughest," he said.
"But it really would be a disaster to have a hard border.
"I honestly believe, whatever my disagreements over Brexit with the present British Prime Minster (Theresa May) and Government, I think they will do everything they possibly can to make sure that the border is not a hard border and that we have the most satisfactory and open border arrangements as possible."
The EU's chief Brexit negotiator Michel Barnier is also attending the European People's Party (EPP) conference in Co Wicklow. That association is the largest group in the European Parliament and includes German chancellor Angela Merkel's party.
Mr Barnier will then travel to the Republic's border with Northern Ireland where he will hold discussions at a business park in Co Monaghan.
On Thursday he warned that customs controls are part of the EU's border management.
The measures protected the single market, food safety and standards, he added.
But he promised to help the Republic avoid a hard border with Northern Ireland after Brexit and recognised the unique position with the shared frontier and strong economic ties to the UK.