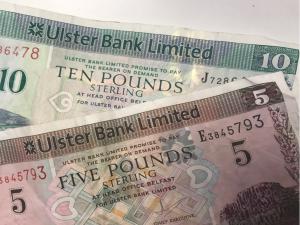 By Michael McHugh, Press Association
Ulster Bank is to introduce ultra-secure new plastic £5 and £10 notes in Northern Ireland in 2019.
Production will begin later this year and the designs will be unveiled in the coming months, a statement from the bank said.
Lita Notte, senior brand and marketing manager, said: "We will be delighted to issue new banknotes, which are an important part of our business heritage and the economy of Northern Ireland.
"Our theme Living In Nature will showcase the creativity, passion and interests of people right across Northern Ireland.
"They are a unique demonstration of what matters to those who live and work here in Northern Ireland."
The current designs have been in circulation for more than 40 years.