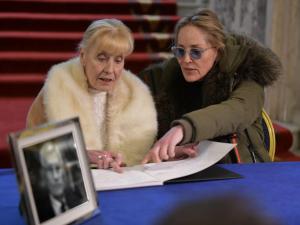 Nobel peace prize winner Betty Williams and Hollywood actress Sharon Stone in Belfast City Hall
By Q Radio News
Hollywood actress Sharon Stone is among the mourners who have signed a book of condelence in memory of former Deputy First Minister Seamus Mallon.
She was joined by nobel peace prize winner Betty Williams at Belfast City Hall this afternoon as she wrote "with respect and admiration".
🎥 Hollywood star Sharon Stone pays tribute after death of former NI Deputy First Minister Seamus Mallon calling him "a legend, a real warrior of peace." Sharon spoke to @qnewsdesk on signing a book of condolence with Nobel Peace Prize winner Betty Williams at Belfast City Hall: pic.twitter.com/hbaJON2eLm

— Q Radio News (@qnewsdesk) January 25, 2020
The pals say his legacy of helping to end conflict here will live on.
After honouring one of the key architects of the Good Friday Agreement the 61-year-old actress told Q Radio why she's in Northern Ireland.
Mr Mallon - who was one architects of the Good Friday Agreement and served as the SDLP's deputy leader to John Hume for two decades - died yesterday at the age of 83.
He was born in Markethill and worked as a headmaster before being elected as MP for Newry and Armagh in 1986.
Earlier U.S Senator George Mitchell paid tribute to the ex-deputy leader of the nationalist SDLP.
"It's a great loss for me personally as it is for the people of Northern Ireland," Sen Mitchell told Q Radio.
"Seamus Mallon was a strong and effective political leader for many decades including the period during which the negotiations were held among all of the parties in Northern Ireland that led to the agreement that brought an end to the violence of the troubles."
He also praised "key figure" in securing peace for his ability to put disagreements to the side.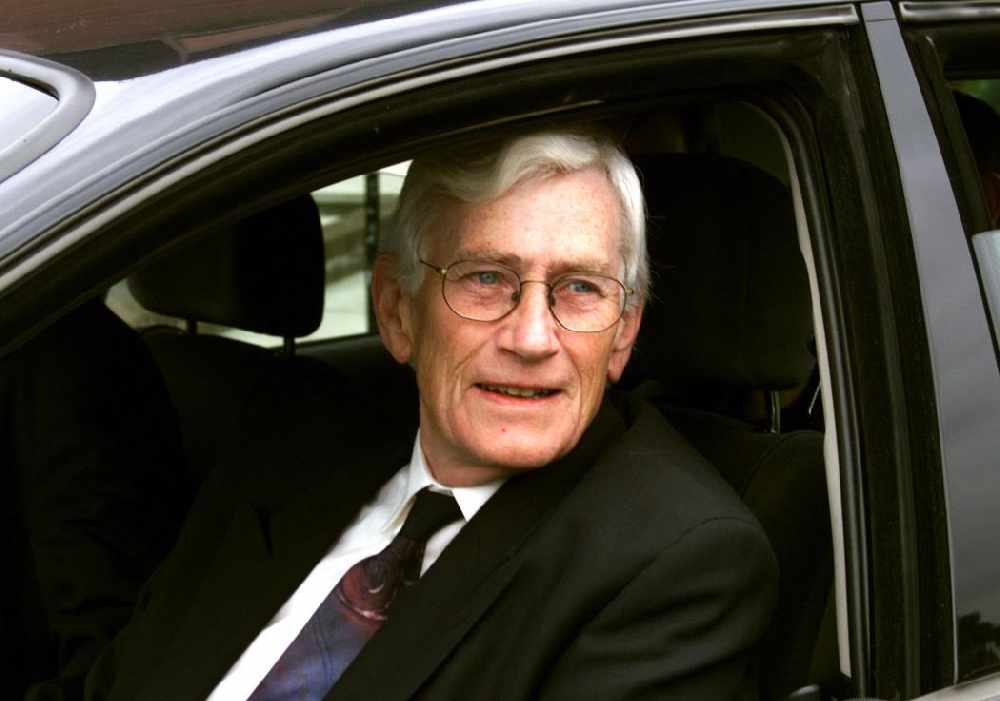 Mr Mallon implemented the newborn political powersharing at the devolved parliament at Stormont and his former partner in government and ex-first minister Lord David Trimble said he was a committed democrat who lived up to his word.
Former prime minister Tony Blair negotiated the landmark peace deal with him and said he was a brave advocate of non-violence.
Current SDLP leader Colum Eastwood said: "In the darkest days of conflict, when hope was in short supply, Seamus represented the fierce thirst for justice that ran through the SDLP and through communities that had lost so much to political violence."
Mr Mallon was a former teacher who lived in Markethill, Co Armagh, a largely Protestant town.
Just before the 1998 agreement was signed, he went to the houses of two lifelong friends from either side of the religious divide killed by loyalists in nearby Poyntzpass and vowed to seal the deal.
He joined Lord Trimble at the scene as a reminder of how important it was to prevent that from happening again.
Relations were later tested while in government by differences over the reform of policing but his unionist counterpart praised him for making and then implementing the agreement.