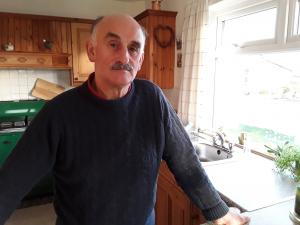 Q Radio news
A survivor of a major plane crash thirty years ago says he owes his life to the people who saved him from the wreckage.
Noel Crymble was travelling home from an engineering show on board a British Midland flight from London Heathrow to Belfast.
It came down close to East Midlands Airport after an engine burst into flames.
47 people died including 29 from Northern Ireland.
74 others were seriously injured after a the Boeing 737 crashed on the embankment of the M1 in 1989.
The wrong engine was shut down by the pilots which led to what's now known as the Kegworth Air Disaster.
On air this morning we hear from Noel Crymble - who survived the 1989 Kegworth Air Disaster. 47 people died when the British Midland flight came down between London Heathrow and Belfast on the M1 motorway. pic.twitter.com/iy55hsQndk

— David Hunter (@davidhunter7) January 8, 2019
The problem was a broken fan blade in the left engine but confusion led to Captain Kevin Hunt and his co-pilot David McClelland shutting down the right engine.
More fuel was then pumped into the damaged engine which burst into flames.
The team avoided the main village of Kegworth but couldn't guide the plane to East Midlands Airport.
Mr Crymble says he holds no grudge against the those flying the plane but wanted to show gratitude to his rescuers.
This evening, a memorial service will be held to mark 30 years since the disaster.