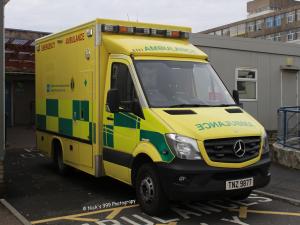 By Maria McCann
A person has been taken to hospital for burns following a house fire in east Belfast.
Emergency services were called to the Woodview place area shortly before 2pm today.
The casualty who's believed to be in her sixties was taken to the Royal Victoria Hospital.
Neighbours were also treated at the scene for smoke inhalation, according to the Northern Ireland Ambulance Service.
The Fire and Rescue Service are carrying out an investigation in to the cause of the fire.
Group Commander Brian Stanfield says "Earlier indications suggest it was accidental.
"On arrival fire fighters were faced with a well developed fire at a semi-detached property.
"The quick actions of the fire service brought this incident under control using breathing apparatus and jets."