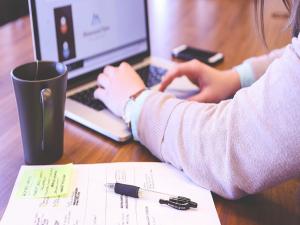 By Q Radio News.
Almost 7,000 redundancies were proposed in the twelve months to the end of June, more than double the number recorded the previous twelve months, according to the Northern Ireland Statistics and Research Agency.
The total number of proposed redundancies in June 2020 reached an all-time high at 2,473, and accounted for approximately a third of all proposed redundancies in the year.
A further 745 were proposed between 1 and 15 July.
There were 4,155 proposed redundancies between 1 March 2020 and 30 June 2020, with more employers making collective redundancy notifications in these 4 months than for the whole of 2019.
The increase in redundancies since the start of March has primarily been driven by four main industry sectors; transportation and storage, accommodation and food services, manufacturing sector, and wholesale and retail trade, collectively accounting for almost 90% of proposed redundancies.
In the previous 8 months there were no proposed collective redundancies from the transport and storage sector and less than 1% from the accommodation and food services.
The number of people claiming unemployment related benefits remained high but decreased over the month.
In June 2020, the seasonally adjusted number of people on the claimant count was 63,100 (6.8% of the workforce), a decrease of 1,200 (1.9%) from the previous month's revised figure.
This is the second month that the claimant count was above 60,000; levels last seen in 2012 and 2013.
NI employees had a median monthly pay of £1,688 in the three months to May 2020, a decrease of 0.5% on the previous three months to February and an increase of 1.2% from the same time last year.
Although relatively small at 0.5%, this is the first quarterly decrease since 2015.
The figures also showed NI unemployment and employment rates decreased while the economic inactivity rate increased over the quarter
The NI unemployment rate (2.4%) was below the UK rate (3.9%), the European Union (27) rate (6.6%) for April 2020 and the Republic of Ireland rate (5.6%) for May 2020.
Put into the context of the UK, NI has the lowest employment rate of UK regions and the highest economic inactivity rate of all UK regions.
In particular, more redundancy notices have been made since the start of the pandemic than the whole of 2019.
Almos 2,500 redundancies were proposed in June.
According to the nation's statistics and research agency, the number of people claiming unemployment benefits dropped slightly in June.
However, its thought that around one in five people were furloughed in June.