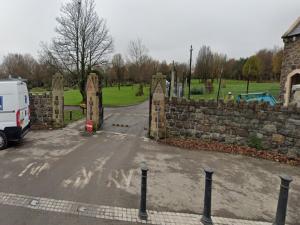 By Q Radio News
Vandalism of graves in the Jewish section of Belfast's City Cemetery is being investigated as a hate crime.
Around 10 headstones were damaged on Thursday night during the incident which police have described as 'appalling'.
It's understood CCTV footage is being examined by detectives.
North Belfast DUP MLA William Humphrey has condemned the 'anti-Semitic' attack.
"I'm disgusted and appalled to hear that 10 Jewish headstones have been damaged at the City Cemetery.
Attacks on graves at Belfast City Cemetery have been condemned as anti-Semitic.

Around 10 headstones were vandalised in the Jewish section on Thursday night.

Police have confirmed they are treating the incident as a hate crime. pic.twitter.com/Zeev27hCwE

— Q Radio News (@qnewsdesk) April 17, 2021
"This is a very sad day for Belfast. I have nothing but the highest regard for the Belfast Jewish community, which continues to have my full support.
Those behind this appalling anti-Semitic attack are evil.
"A graveyard is a sacred place and should be respected as such. Those responsible are guilty of a most heinous hate crime.
"We had a similar occurrence five years ago, when 13 gravestones were damaged. I would encourage anyone with any information which may assist the police to pass it on."
Bishop Noel Treanor of the Diocese of Down and Connor has also spoken out against the attacks, saying he expresses his "heartfelt sympathy" to all those affected and hurt by the incident.
He said: "These senseless acts of vandalism violate the sanctuary of the cemetery and they display a total lack of respect for the dead and the families of the deceased who are left distressed by these incidents.

"The targeting of these Jewish graves is particularly distressing for the wider Jewish community in Belfast. Such anti-semitic and discriminatory actions, motivated by prejudice, have no place in a modern tolerant welcoming society.

"As a Diocese, we stand firmly alongside our sisters and brothers in the Belfast Jewish Community as we express our revulsion in the face of this destruction and in calling for greater respect for all within society.

"I appeal to all who enter the City Cemetery, particularly young people, to recognise and respect the sanctity of this graveyard where loved ones are buried.

"Let us afford to these resting places of family relatives and friends the dignity and respect that is theirs by right."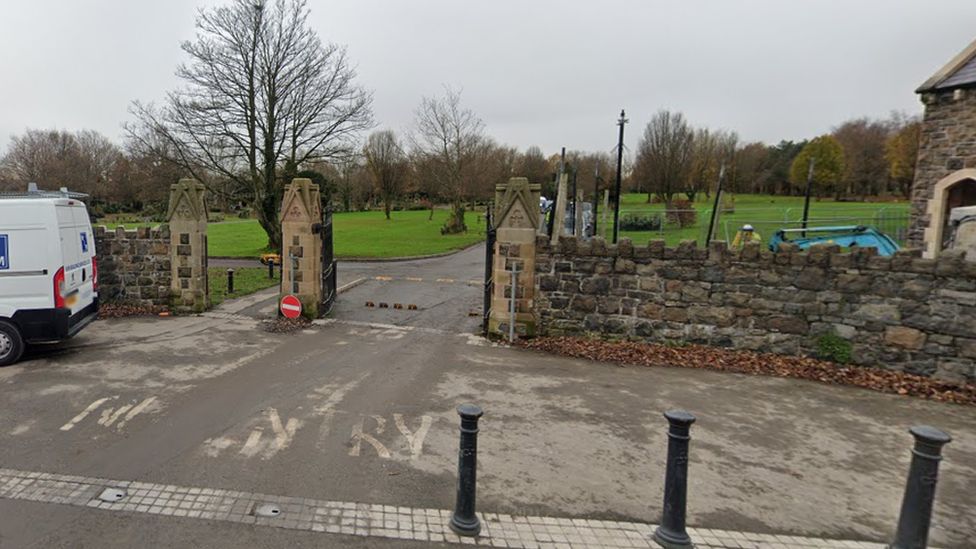 PSNI Inspector Róisín Brown said: "We received a report stating that around 10 gravestones had been damaged in the Jewish plot of the City Cemetery.
"We believe this happened sometime last night.

"I am appalled at these criminal acts. City Cemetery, like any graveyard, is a place where members of the community come to pay their respects.
"The damage to these graves shows a total lack of respect for others and will have a significant impact on individuals and families within the Jewish Community.

"We are investigating this incident as a hate crime, but we need help from the local community in West Belfast to hold those responsible to account for their actions.

"If you saw anyone acting suspiciously in the City Cemetery yesterday evening, or if you have information that would help our investigation, I am asking you to please contact us on the non-emergency number 101 quoting reference 713 16/04/21."