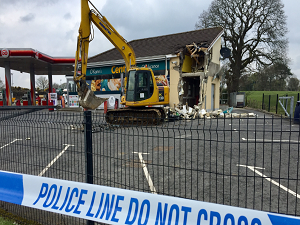 pic by David Young/PA Wire
by Chloe St John
Yet another ATM has been stolen in Northern Ireland - this time in the Dungiven area.
It happened at a petrol station on the Feeny Road just before 4.30 this morning.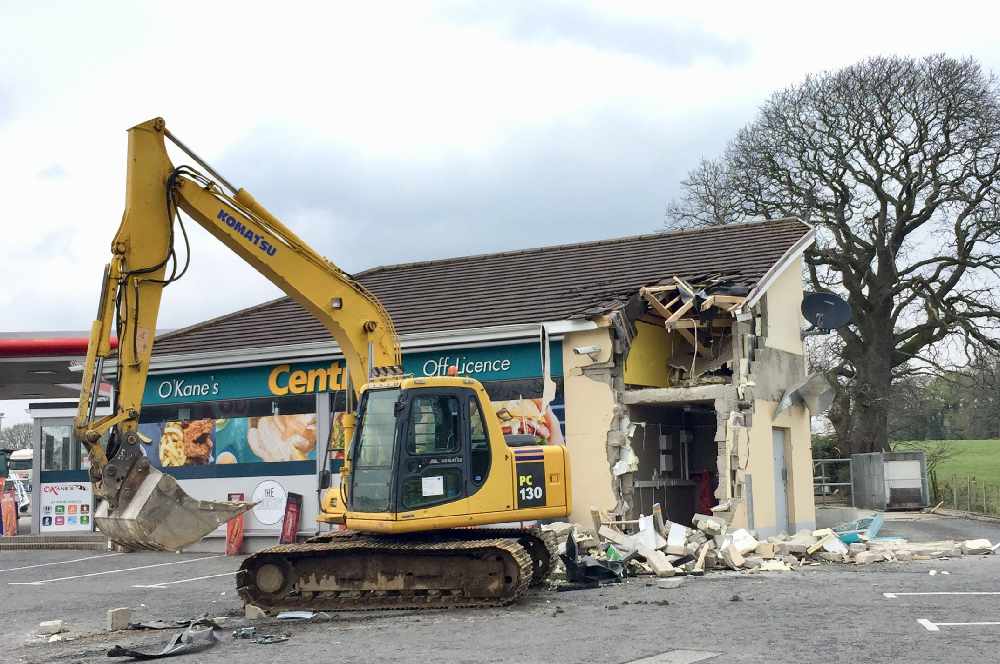 (The scene in Dungiven, Co Londonderry, after a cash machine was ripped from a wall, pic by David Young/PA Wire)
As in most of the attacks a digger was used to rip the cash machine from a wall.
On this occasion, the digger was not set alight and was left at the scene.
It's the 8th ATM theft in Northern Ireland this year.
The business posted on social media to say it would be closed until further notice:
Local councillor Sean McGlinchey has spent the morning at the scene, and told Q radio the building is wrecked:
Police have already set up a special task force to deal with the problem and earlier this week Chief Constable George Hamilton said he's satisfied police are doing all they can to catch those responsible:
Chief Con George Hamilton says police are doing everything possible to investigate recent spate of ATM thefts in NI: pic.twitter.com/AycglllXub

— Q Radio News (@qnewsdesk) 4 April 2019
Detective Inspector Thornton said the theft this morning is the eighth ATM theft this year and added:
"As in all of these ATM thefts, the actions of these criminals have not only caused immediate financial harm to the business targeted, but they have understandably caused fear in the community and impacted upon a vital service many local people rely on. "

"We are doing all we can to catch the people responsible – it is a key priority for us – however, I want to reiterate that the key to stopping these crimes and getting ahead of these criminals is information from the public."

"We need people to report anything suspicious, including seeing any unusual activity or people in areas close to ATMs. For example, if you hear machinery late at night or in the early hours please let us know. If you see any cars being driven in a suspicious manner close to where ATMs are located, please let us know. "

"No matter how insignificant you think it is, call us and we will investigate. It could be key to catching the criminals responsible."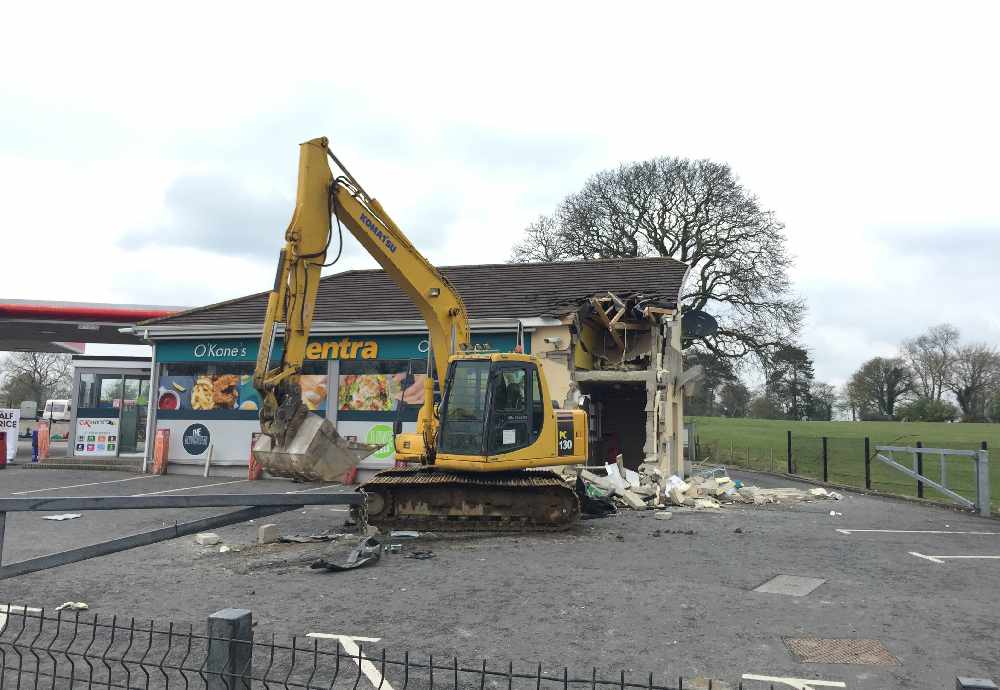 (The scene in Dungiven, Co Londonderry, after a cash machine was ripped from a wall, pic by David Young/PA Wire)
Retail Ni's chief Executive Glyn Roberts said:
"Words fail to describe my anger at another ATM robbery on one of our members"
'Yet again a local independent retailer, who provides an invaluable service to the local community, is awakened from his sleep to be told his business is smashed up and ATM stolen"
"The gangsters behind these attacks are systematically targeting independent retailers. Our members in every part of Northern Ireland feel under siege, and are asking themselves if they will be next"
"I will be seeking an urgent meeting with the Chief Constable and the Chair of the Policing Board to discuss this crisis and what further can be done"
"Every resource possible must be given to the PSNI ATM task group to enable them to catch these criminal gangs"
"If these criminal gangs are not caught, much of rural Northern Ireland will be an ATM free zone, with people unable to access cash"