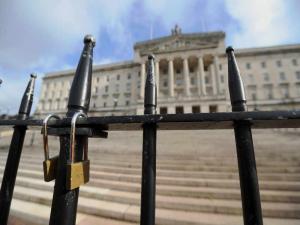 by Q Radio News
The British and Irish Government's are set to meet the main political parties here later, to discuss the political deadlock at Stormont.
There has been no functioning executive in Northern Ireland since 2017.
It's understood Secretary of State, Karen Bradley is keen to guage if politicians are keen for a fresh round of talks aimed at restoring devolution.
Tánaiste Simon Coveney is also set to attend.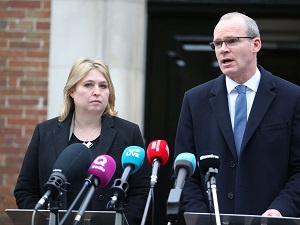 (Secretary of State Karen Bradley alongside Tánaiste Simon Coveney)
In the House of Commons this week Ms Bradley said she is working tirelessly towards her "absolute priority" of restoring devolution to Northern Ireland.
However, she acknowledged it is a sensitive matter which required careful handling.
Meanwhile, the DUP's Mervyn Storey says there are many issues like education and health which people are constantly asking MLAs to take action on.
He says it's now time to see some progress: