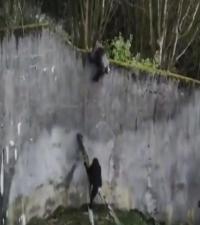 Q Newsdesk
Chimpanzees made a dash for freedom at Belfast Zoo yesterday.
Video footage shows a number of the primates using a fallen branch as a ladder to climb on top of the wall surrounding their enclosure.
It's believed the branch broke off from a tree during high winds caused by Storm Erik.
One of the chimps then went for a wander around the zoo and was spotted by a family with young children.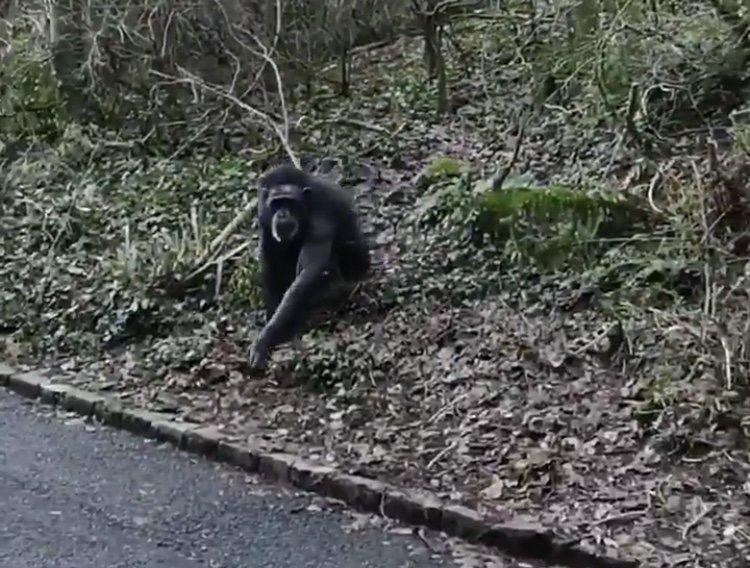 (The chimp was filmed wandering around the zoo after escaping from its enclosure)
A member of the public alerted staff to the escape and the animal was returned to its enclosure.
It comes just weeks after a rare Red Panda escaped from the zoo, and was found in a nearby garden.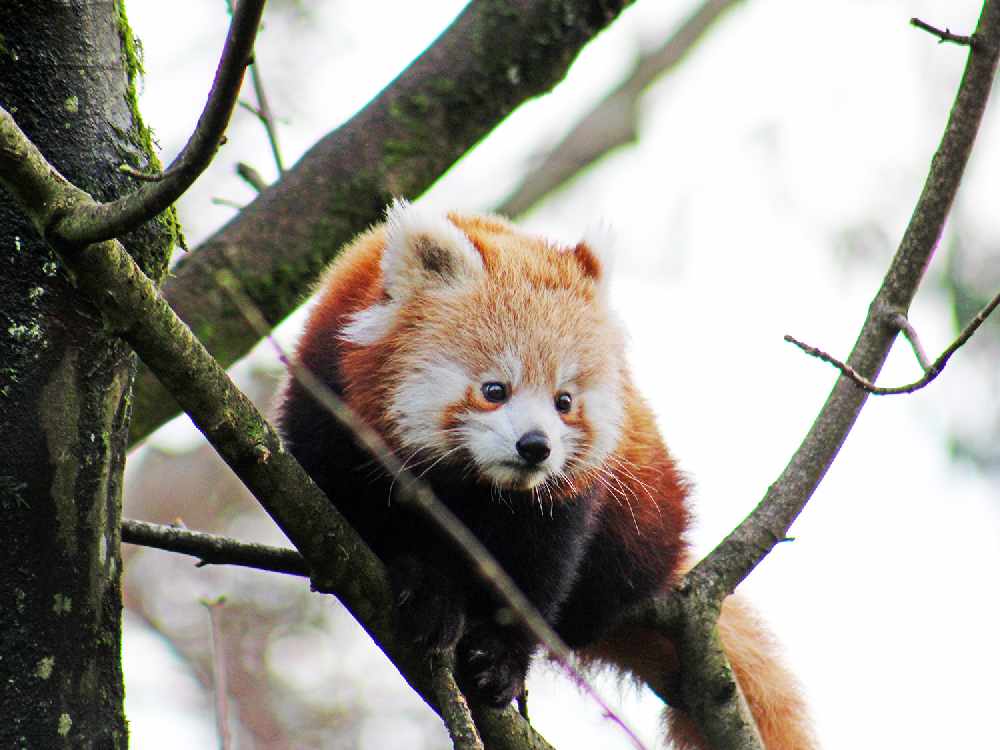 (stock image, red panda)
A spokesperson from Belfast City Council said:
"A chimpanzee used a broken branch from a tree to briefly leave its enclosure at Belfast Zoo this afternoon. Zookeepers were present as the chimpanzee was quickly returned from an adjacent wall to the rest of the group inside the enclosure"
"Staff are currently assessing how the chimp planned his escape from the enclosure, which is being assessed for storm damage and loose debris following the high winds overnight and into Saturday."
"Belfast Zoo would like to thank members of the public who helped raise the alarm as zookeepers moved in to return the animal to its enclosure."