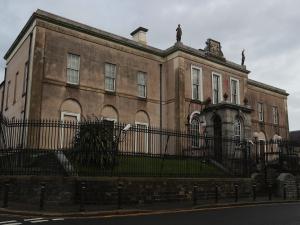 By Paul Higgins
A husband and wife were today ordered to stand trial accused of the rape and sexual abuse of a little girl.
Newcastle couple Gary and Heather Talbot appeared in person at Downpatrick Magistrates Court for the first time in almost a year for their Preliminary Enquiry, the legal step necessary to refer all cases upwards to the Crown Court.
Standing in the dock with a prison guard between them, both 59-year-old Gary Talbot and Heather Talbot (58) confirmed their identities and that they were aware of their respective charges.
The Talbots, from Kinghill Avenue in the Co. Down seaside town, are jointly accused on ten charges including two of indecent assault, two of committing acts of gross indecency with the female child and six of taking or making indecent photos of a child.
While Gary Talbot faces two counts of raping the alleged victim, his wife is accused of aiding and abetting the alleged rapes.
Those offences are alleged to have been committed on dates between 1 January 2001 and 6 October 2003 but Gary Talbot faces a further count of sexually assaulting the same victim on a date unknown between 21 July 2012 and 21 July 2014.
In addition, he is also accused on three counts of distributing indecent images of children on 21 May 2011.
Nothing of the facts were opened in court today (thurs) but a prosecuting lawyer submitted there is a Prima Facie case against the couple, a submission which the defence conceded.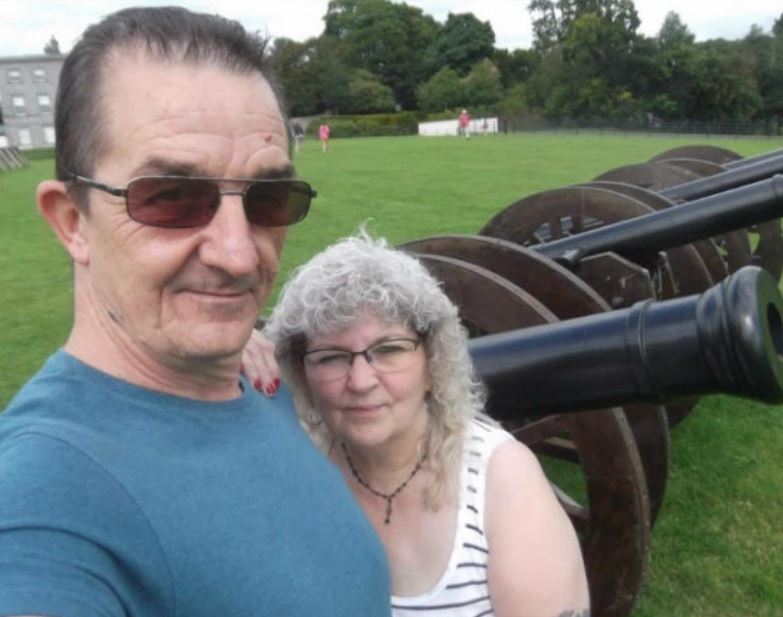 IMAGE: Accused, Gary Talbot and his wife Heather.
Previous courts have heard claims that Heather Talbot allegedly bought stockings and underwear for the infant female before her husband allegedly raped her.
There have also been claims the police uncovered photographic evidence that showed Gary Talbot and his wife engaging in sexual acts, including rape, with the little girl who would have been aged between two and five at the time of the alleged offences.
When the married couple first appeared in court almost a year ago, a Detective constable told the court the couples' home was initially searched October 2017 when a number of devices, computers and a laptop were seized.
The officer revealed that when the devices were examined, "a number of digital images were found which clearly show Gary and Heather Talbot engaging in sexual activity with a child 2-4 years old at their home address."
She described how there were images which showed the little girl touching Gary Talbot's private parts, sitting naked on the knees of both defendants while others were "of the same child wearing stockings and underwear, exposing her genitals."
In his interviews, Gary Talbot admitted "making a collection of sexy videos...admitted rape, sexually assaulting and gross indecency with the child."
He further confessed, the court heard then, "that his wife was present" during some incidents and "could've taken some of the photos," some of which he distributed to "like minded individuals in chat rooms."
When Heather Talbot was questioned by cops, "she has stated that she had gone with her husband to purchase the dressing up outfits for the victim and that he had discussed with her prior to that that he had fantasised about children," revealed the detective.
Heather talbot also admitted to "dressing the victim for her husband" but claimed she left the room so "did not know what happened after that between her husband and the victim."
The defendant further claimed many of the images were "innocent" with some taken when the girl was "just out of the bath."
In relation to chat logs found on the couples' computer, the detective said Mrs Talbot admitted she had accessed "adult swinging websites with her husband and would use fake names on the sites" but claimed the logs where there was discussions about the sexual abuse of children "were all written by her husband or that he had distributed the images, not her."
In court today (thurs) both Gary Talbot, wearing a cream jumper and blue jeans and his wife, wearing a black jumper, declined the opportunity to comment on the charges or call evidence to the PE.
Returning the case to Downpatrick Crown Court, District Judge Amanda Brady remanded the pair back into custody and ordered them to appear at the higher court for their arraignment on 19 February.