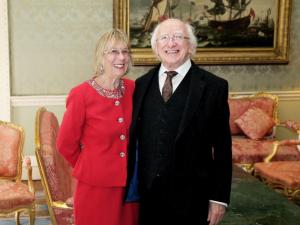 Sally O'Neill-Sanchez and President of Ireland, Michael D. Higgins
by Q Radio News
A Co.Tyrone charity worker who died in a crash in Guatemala this week, will be laid to rest in Honduras later today.
Sally O'Neill-Sanchez worked with Trócaire for 37 years after first joining in 1978.
The Dungannon woman dedicated her life to her work in Central Africa before retiring in 2015.
Sally then continued to work on a voluntary basis in Honduras in recent years, where she lived with her husband and three children.
She passed away alongside three of her co-workers in the crash on Sunday.
Irish President Michael D Higgins was among those to pay tribute to the Trócare stalwart saying, "'To have known Sally O'Neill Sanchez was a privilege".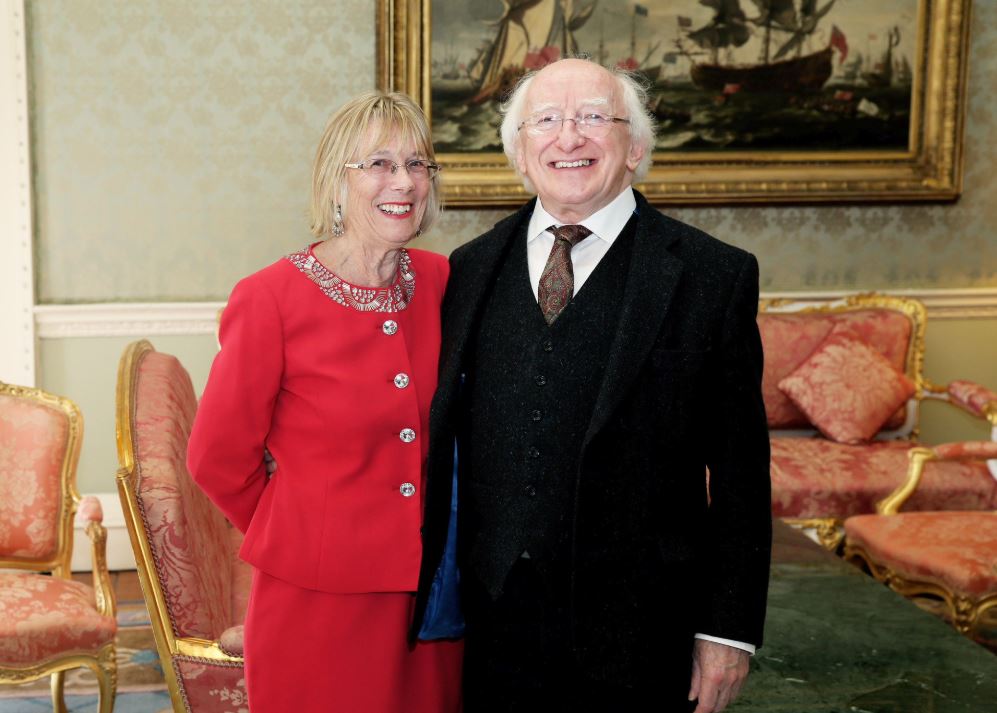 He travelled with Sally during his time as a TD and helped uncover a massacre in El Salvador in 1982, which hit worldwide headlines.
The President said, "To have been with her in some of the places of conflict, distress and human suffering was to see the brilliance, compassion, and limitless courage she brought to her engagement with the poor, the oppressed, and the displaced"
"Her work during the famine in Somalia I witnessed at first hand. She established Trócaire's programme in Gédo. A decade earlier she had worked on the famine in Ethiopia.
"Sally understood the importance of combining tangible assistance and practical compassion with the pursuit of long-term solutions to the root causes of poverty, marginalisation and oppression.
"Through her work she empowered countless people and she was relentless in calling on those with power to bring their influence to bear on the policies and politics that affected those most vulnerable.
Sally is survived by her children Roger, Rhona and Xio, and her husband, Roger.
Meanwhile, her Trócaire colleagues in Ireland will meet for a special mass in Maynooth next month.