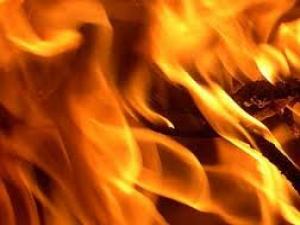 by Gráinne Connolly
Police say a house has has been "completeley gutted" following a suspected arson attack in Newtownabbey.
It happened at around 2pm in the Birchmount area yesterday.
It's the PSNI's assessment that a recycling bin at the back of the property was set alight.
This resulted in the flames spreading and damaging another property, two vehicles which were parked outside and an NIE sub-staion.
Around 50 NIE customers have been left without power as a result.
NIE says it's teams are currently on scene trying to restore electricity, "On 13th April 2019 NIE Networks responded to reports of damage to an electricity sub-station at Birchmount, Manse Road, Newtownabbey.
"Equipment within the substation was damaged due to a fire that started outside the NIE Networks substation site and needed to be replaced.
"NIE Networks' engineers have commenced this work and intend to have power restored by 3pm on 14th April.
"All customers were restored via alternative supplies on Saturday evening, however 50 customers are currently off supply whilst the replacement is being completed.
Detectives are working to establish a motive and are appealing for witnesses.
Meanwhile, NIFRS Group Commander Graham Lowry says crews were met with a "fire ball" on arrival, as the blaze spread near oil tanks.
He also said it was fortunate that nobody was seriously injured.